Helping State and Local Governments Stay on Course
Nearly everything municipal government entities and related organizations do is subject to a complex web of unique compliance and regulatory issues. Understanding and abiding by these layers of rules can make proposed actions cumbersome. That's why working with specialists with current and complete knowledge of the issues affecting cities, counties, towns, boards, commissions, development authorities, school systems, fire and rescue departments and similar entities is so imperative.
SOLVING YOUR ISSUES
"PBMares' customer service is excellent! We always receive a timely, accurate and professional response which allows us to make well informed business decisions. They are our "go to" company. They are professionals. That's why we started doing business with them and that is why we will continue to count on them."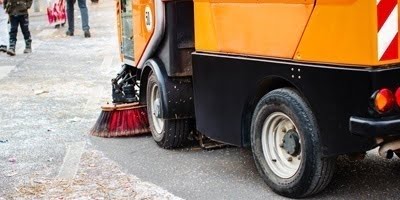 Receive valuable insights on operational efficiency, cost savings and best practices to help your governmental entity remain strong so you can fulfill your mission.
PBMares is a member of the American Institute of Certified Public Accountants' Governmental Audit Quality Center. The center promotes the importance of quality governmental audits and the value of such audits to purchasers of governmental audit services.
PBMares offers a depth and range of services that few other firms can provide, with a team of government-focused professionals who know how to handle the issues these entities face. Team leaders and members actively pursue information on the most up-to-date government developments and devote significant time researching and studying the economics, operational issues and trends affecting governmental entities, ensuring that you receive the highest level of value with all the leading edge services you need:
State and local governments must rely on long-range projections of revenues and expenses to aid in future planning. We provide detailed calculations to support accurate projections and manage risks, positioning you to maintain program continuity and maximize long-term impact.
With limited staff and resources, government agencies can struggle to devote the necessary time and expertise required to compile high-quality financial statements. PBMares offers these clients assistance in preparing financial statements, ensuring the correct disclosures are included as required by GASB. We can also assist in preparing financial statements in accordance with Government Finance Officers Association (GFOA) guidelines to help clients qualify for GFOA recognition and awards.
State and local governments that choose PBMares for audit and assurance services can also turn to us for assistance with a variety of agreed-upon procedures to meet additional compliance needs, including:
APA reporting
Financing and bond offerings
Issuance of comfort letters with respect to official statements
Insurance reporting
Clerk of Court Audits
State and municipal governments must comply with annual audit requirements, but the specific services mandated can vary. We bring extensive experience in the various types of program and agency audits to help you determine the appropriate assurance services and comply with all applicable laws. Our audit services for state and local governments include:
Single Audit under uniform guidance (CFR Title 200)
Opinion Audits
Yellow Book Audits
A strong internal audit program is a key risk management tool for state and local governments. PBMares brings extensive experience to support internal audit functions for our state and local government clients:
Developing IA department processes and appropriate roles for in-house staff, including procurement system reviews
Conducting independent, external reviews of your IA department
Serving as your outsourced IA provider
Monitoring sub-recipients within the guidelines of federal regulations and rules set by other grantors is an important key to maintaining government funding. Failure to adequately ensure compliance with program regulations can result in negative reports from auditors and even lead to a loss of critical funds. Our state and federal audit team provides pre-audit assessments to identify potential compliance issues, helping you ensure that you meet necessary standards to maintain the funding you rely on.
STATE & LOCAL GOVERNMENT INSIGHTS
MEET YOUR TEAM LEADER