PBMares, LLP to play an important role in ensuring card data security
PBMares, LLP, a Top 100 advisory CPA and Quality Security Assessor (QSA) firm, announced today that PBMares, LLP has successfully completed the PCI Security Standards Council Qualified Security Assessor (QSA) testing process and is validated as compliant with the Payment Card Industry Data Security Standard (PCI DSS).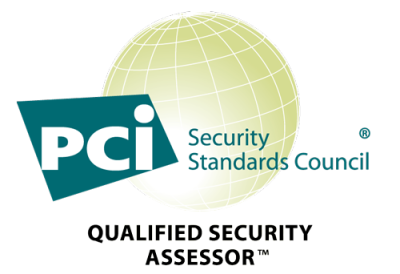 As a Qualified Security Assessor, PBMares, LLP plays a vital role in protecting payment card environments by assessing and advising on client data security strategy. PBMares, LLP is certified to evaluate the security of merchant systems that store payment account data, help merchants manage data security risks, and assist them in achieving compliance with the PCI DSS. At PBMares, LLP Antonina McAvoy was named a Qualified Security Assessor. McAvoy specializes in information security and is the firm's Cybersecurity & Control Risk Services Team Leader. In an era of increasingly sophisticated attacks on systems, the PCI DSS certification reassures merchants that they are being assessed accurately and fairly against the most current payment industry requirements designed to protect their payment card data.
"The QSA Program is the foundation for the effective implementation of the PCI Data Security Standard," said Lance Johnson, Executive Director of the PCI Security Standards Council. "As a QSA Company, PBMares, LLP demonstrates their commitment to improve the security posture of the industry by helping merchants in protecting their cardholder data."
To enhance payment data security globally while embracing new technologies as they are developed, the Council relies on involvement of those across the payments processing chain, from merchants and service providers to payment device manufacturers and software developers, financial institutions and processors.
"As our world becomes more digitized and connected, client demand for more complex information security audit and cybersecurity expertise continues to increase," says Harvey Johnson, the firm's CEO. "I am excited and proud that our team is now fully accredited to provide PCI DSS services to our customers. This is a significant milestone, and adds to our deep industry experience in providing holistic IT compliance services ranging from SOC, HIPAA, HITRUST, NIST, FFIEC, ISO, CMMC, and now PCI."
"The timing of our designation as PCI QSA comes at a critical time for organizations that are facing unprecedented levels of cyberattacks," said Antonina McAvoy, Senior Manager, Cybersecurity & Control Risk Services Team Leader at PBMares. "Payment card data is highly sought after by malicious actors and our firm looks forward to continuing to deliver excellence in information security audit services to companies required to comply with PCI DSS." View our QSA listing on the PCI Security Standards Council website and learn more about our cybersecurity services and credentials by visiting the PBMares PCI Services section on the PBMares website.
About the PCI Security Standards Council
The PCI Security Standards Council (PCI SSC) leads a global, cross-industry effort to increase payment security by providing industry-driven, flexible and effective data security standards and programs that help businesses detect, mitigate and prevent cyberattacks and breaches. Connect with the PCI SSC on LinkedIn. Join the conversation on Twitter @PCISSC. Subscribe to the PCI Perspectives Blog.
About PBMares, LLP
PBMares is a Certified Public Accounting and consulting firm providing clients with a wide range of audit, tax, accounting, cybersecurity, and business advisory solutions to meet business and individual financial goals. Founded in 1963, the firm serves clients across the United States from 12 offices located in Virginia, Northern Virginia, Maryland, and North Carolina. PBMares represents companies ranging from closely-held private businesses to leading non-profits to Fortune 500 multinationals. PBMares has industry practices specializing in construction, financial institutions, government contracting, healthcare, hospitality, insurance, manufacturing, not-for-profit, real estate, restaurant, retail, state and local government and technology sectors. Its services include cybersecurity, cloud accounting, wealth management and transaction advisory services. PBMares is an independent member of the RSM US Alliance and has been ranked among the top 100 firms across the country by Accounting Today, Inside Public Accounting, and Forbes Magazine.