LOCATION:
Fairfax (Metro DC)
Larry Schwartz is a sought-after speaker and instructor. He served as an Adjunct Professor of Accountancy at The George Washington University (GWU) School of Business for many years. He also served as a supporting faculty member at George Mason University. He has taught auditing, accounting and financial statement analysis at the undergraduate and graduate levels. He co-presents a full day governance seminar at a national bank director conference.
Larry's is a longtime community bank director. Currently, he chairs the audit committee of First Virginia Community Bank. He is also a director of Hatchik Supply Company, a regional swimming pool supply wholesaler. He has had an active career in the founding, operation and governance of several diverse and successful businesses, including career-long development of certified public accounting firms and community banks. He was once active in real estate development and management and spearheaded a unique venture to photograph the 1993 Presidential inauguration.
Lawrence is a CPA and a Registered Investment Advisor (RIA). In addition, he has earned the AICPA Accredited in Business Valuation (ABV) credential. He was selected as a SmartCPA by Washington SmartCEO magazine and a Super CPA by Virginia Business magazine. He is recognized as a financial specialist with provisions of the Sarbanes-Oxley Act.
Although his father was a CPA, Larry did not set out to be an accountant. Graduating from college, he had plans that included, eventually, running a family business, and he believed accounting would give him the foundation he needed to be a successful business operator. When the family business sold shortly after graduation, he found he enjoyed the challenge of tax, he related well to others, and he never looked back. He is an avid puzzle-solver and diagram-drawer who loves to take complex concepts and reduce them to the simplest possible illustrations to empower sound, strategic decision-making.
Larry contributes his business skills and accounting knowledge to several organizations in his community. He is past president and current chair of the audit committee for Northern Virginia Hebrew Congregation, treasurer and finance committee chair of Cornerstones, Inc.  He serves as a finance committee member for the Children's Science Center, and is a past Treasurer of the Central Fairfax Chamber of Commerce.
PROFESSIONAL ASSOCIATIONS:
American Institute of Certified Public Accountants
Virginia Society of Certified Public Accountants, former at-large director
Maryland Association of Certified Public Accountants
EDUCATION:
Bachelor of Science in Business Administration with an accounting major from the University of Florida in Gainesville, Florida
Masters in Business Administration from George Washington University in Washington, D.C.
ARTICLES: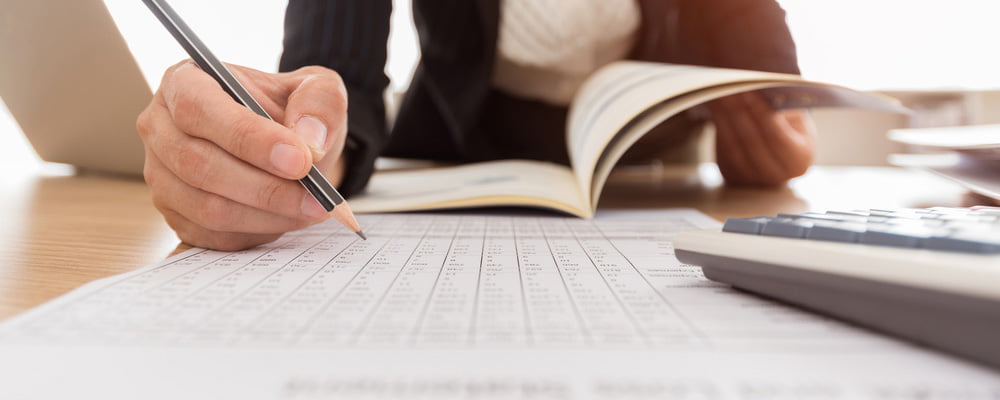 Banks' financial statements tell their performance story to the outside world. Because the banks' independent external auditor's reports provide assurance about the quality of the […]