Consulting Services to Help You Chart a Course for Success
Not all surprises are good. Unforeseen financial challenges, whether you're running a business or simply managing your personal finances, rank among the worst. It's important to your long-term success that you Identify and manage threats before they're active problems. Not only does this give you peace of mind, but it allows you to recognize potential opportunities early so you can take a proactive stance and make the most of your options.
PBMares helps business and individual clients overcome the unexpected, capitalize on opportunities and achieve their goals no matter what else the day may bring. Whatever's coming down the pipeline, our experienced professionals help you find the best path forward.
SOLVING BUSINESS ISSUES
"I never hesitate to refer a client to PBMares.  I know the professionals at PBMares, and respect their knowledge, experience and approach to customer service.  I trust their professional advice and believe my clients are in good hands."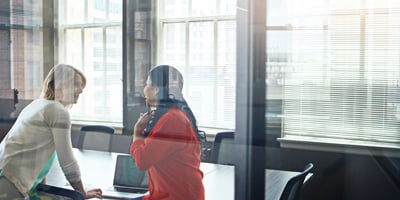 Access a full range of services that deliver the solutions you need to successfully navigate your business and individual concerns.
Many business and financial issues don't fit neatly under the umbrella of traditional accounting, audit and compliance services. That's no problem when you partner with PBMares. A strong network of affiliated consultants means you'll have access to leading specialists for any issue, any time.
Considering a Consulting Service?
Businesses of all sizes and across all industries can benefit from having a consultant assist with some aspect of their business. We have consulted with diverse businesses in the fields of construction, government contracting, hospitality and not-for-profit, to name a few.
CONSULTING INSIGHTS
MEET YOUR TEAM LEADER