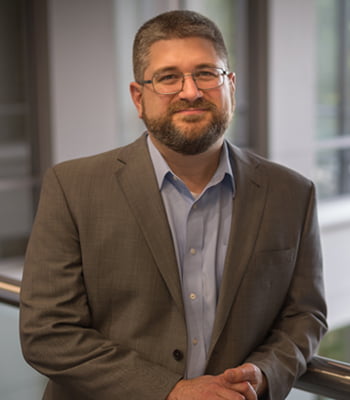 ---
"It's wonderful that I can use my professional knowledge to help families and business owners achieve their financial goals while building and maintaining long term relationships with my clients."
---
Kurtis Johnson, CFP®, CPFA®, BFA™
Senior Wealth Advisor
Harrisonburg
As a CERTIFIED FINANCIAL PLANNER™ professional (CFP®) and a Certified Plan Fiduciary Advisor (CPFA®), Kurt Johnson provides advice and consulting services to plan sponsors regarding their employer-sponsored retirement plans. In addition, he holds his Behavioral Financial Advisor (BFA™) designation and carries the VA Life and Health Insurance License.
As a Senior Wealth Advisor with PBMares, Kurt has over 13 years of experience in wealth management. He is passionate about helping families and business owners achieve their financial goals and is committed to the long-term relationships he builds with clients.
Before joining PBMares, he was a financial consultant with TIAA CREF and an investment consultant with Fidelity Investments. Kurt has a Bachelor of Science degree in Accounting from Indiana Wesleyan University and a Master of Arts degree in Educational Administration from the University of Alabama.
Kurt is active in the Rotary Club of Harrisonburg, currently serving as club secretary. Originally from New Jersey, he has been married for 18 years and is the proud father of four children.
Insights Authored by Kurtis Johnson, CFP®, CPFA®, BFA™