Estate Planning & Trust Consideration
Ensuring Your Desires are Met and Heirs are Protected
At PBMares Wealth Management, we believe that true wealth management can't be compartmentalized. It must look at the needs of the whole person as well as those of their family. Part of that planning must include what will happen to your assets upon your death. We listen to your wishes and put a plan in place that will ensure your loved ones are cared for so you can have peace of mind and live your life to its fullest.
A holistic approach to estate planning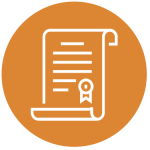 Rather than approaching each service in a vacuum, we take a holistic approach to all of our services, and estate planning is just one of the areas we address with every client. We work closely with you, listening to your desires and concerns about your current position, future goals, and what you would like to happen to your assets when you pass away. We look for ways to mitigate risk and minimize legal disputes and include provisions that will make executing your wishes as easy as possible on your heirs.
What you can expect when working with PBMares Wealth Management
We understand that talking about death is never easy, but doing so is necessary to ensure that your beneficiaries reap the rewards of your life's work. We know how to have difficult conversations, and we will serve as your advocate when you meet with an estate attorney to finalize the documents. To ensure that everything is buttoned up, we will stage a "practice death" so we can test everything you have in place as well.
How do we help you?
In the end, it isn't what you made that counts nearly as much as what you keep and pass on to your heirs. When you work with us, you can expect us to:
Review 
current estate documents, if they exist
Discuss
 your desires, concerns and expectations
Establish 
a plan
Collaborate
 with others, such as your attorney or tax accountant
Some of the services included in this offering include:
Wills, trusts, and powers of attorney review
Charitable giving vehicles
Wealth transfer and gifting strategies
None of us know when we will pass, but it is guaranteed to happen. Regardless of how young you are, it is never too early to create an estate plan. Reach out to us to schedule a discovery meeting so that we can help put a plan in place.