401(k) Plans for Business Owners
Helping Your Employees Save For Retirement
Whether retirement is on the horizon, or many years off, it is ideal to set aside retirement money throughout your life. To help employees save more easily, many businesses set up 401(k)s. The beauty of these accounts is that contributions are not taxed until the money is taken out, payments are typically made through payroll withholding, and employers can choose to match some or all of the contributions their employees make.
As a fiduciary, we make impartial investment decisions that are solely in the best interest of plan participants.
Our mission is to provide our clients with well-researched investment options, monitor performance and make adjustments, as well as educate and advise their employees. Our plans are broadly diversified and use evidence-based methodologies, so you can rest assured that your retirement investments are in the right place and positioned for growth.
Reduce your administrative burden to focus on growing your business.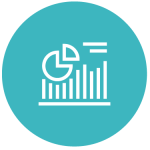 Our mission is to reduce your administrative burden and share your fiduciary responsibility. This makes 401(k) plans more approachable for small businesses and allows you to focus your time on growing your company. We will create, monitor, maintain, and adjust the most suitable plan for your employees, choosing from a universe of options. Finally, we will educate your employees as a team and one-on-one to help them through the enrollment process and answer any questions they may have.
Is your 401(k) plan performing as well as it should?
Having a great 401(k) plan for your employees leads to greater retention and loyalty. If you don't have a plan yet, we'd love to show you how we can make it accessible for small businesses. You can expect us to:
Create and maintain model portfolios for your participants to use
Deliver investment advice regarding savings allocation across the investment menu
Provide reporting, benchmarking, and best practices on a routine basis and on-demand as needed
Evaluate how, and if, your employees are using your current plan
As a fiduciary, we're legally bound to do this, but it is also how we are wired as a firm and as individuals. We want what is best for you and your employees and will deliver the options that make it possible for your entire team to save for retirement.
Some of the services included in this offering include:
3(21) Co-Fiduciary Advisor Services
3(38) Discretionary Advisor Services
Quarterly Monitoring Reports
Plan Governance Consulting & Guidance
Financial Wellness Programming & Help for Your Participants
 Ready? Let's get started.
Whether your business already has a 401k plan or is starting to consider one, we can help. Contact Kurt Johnson to schedule an initial meeting to discuss your desires so we can create a plan that makes sure they happen.