Family Advisory Services
Creating a multi-generational impact with your wealth
No matter how you do it, it takes a lot of hard work, sweat, and tears to create wealth. Our goal as your family advisor is to ensure that the wealth you have accumulated has a positive impact on the generations that follow you and continues to build on the legacy you have built for your heirs.
What makes our approach unique?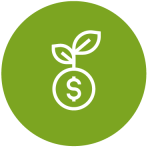 At PBMares Wealth Management, we are about so much more than managing your investments. This is particularly true when it comes to family services. Anyone can put together a financial plan, but we go much deeper to review multigenerational issues, discussing what happens when wealth is transferred, helping you determine what to do with your company when you are ready to retire, coaching your children and grandchildren through their own financial issues, and helping you create an exit plan that will work for all involved.
The best family planning involves everyone in the family.
We work with children and teens who are just starting to invest and put them in a program where they can see their money grow and learn what it is like to work with an advisor. We meet individually with various family members, and also gather everyone together to discuss the future and to help make important decisions. Another valuable deliverable is our Family Love Letter, a supplement your legal estate plan where information about your assets, liabilities, and intentions are compiled. When a loved one dies or is incapacitated, having this information at your fingertips can greatly reduce the stress and confusion during a very difficult time.
Some of the services included in this offering include:
Education savings plans
Multigenerational legacy planning
Next-generation personal finance 101
Special needs child planning
Eldercare planning
 Contact us to set up an appointment.
We are happy to discuss what multigenerational wealth planning would mean for you and your family. We look forward to talking with you.