Our Approach
Simplify your financial life.
Customized strategy, not garden-variety plans
We understand the importance of getting to know YOU. Since our inception, we have focused on creating a business that truly helps people. No two clients have traveled the same path or have the same goals, which is why we spend so much time learning what is important to you before we make one recommendation. As your trusted advisors, we'll work together to create a plan tailored to your needs to build the financial future you envision.
Think of us as your wealth architects.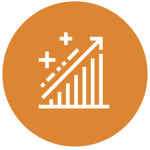 You wouldn't build your dream home one room at a time without an overall plan. Why should you approach your financial plan any differently? We get to know you, your family, and your aspirations so we can build what you need today and into the future.
Our job is to help you rest easy.
Our dedicated team of professionals delivers boutique service to our clients so they can experience a high level of personal attention and responsiveness. We provide ongoing communication and service at every level as we plan, execute and follow through on decisions that impact your wealth.

DAILY AVAILABILITY
Daily access to professional advice & service
Rapid response to any question
A network of dedicated specialists including CFPs, CPAs, and estate planning experts
ONGOING MONITORING
Investment management and asset allocation recommendations
Portfolio income planning and cash-flow needs analysis
Adjustments for economic development and new regulations
ANNUAL REVIEWS
Financial, retirement, trust & estate planning
Multi-generational planning; family advisory
Key document & account structure assessment
Our team is comprised of exceptionally talented experts, but more importantly, they are honest, open, compassionate, and caring. Contact a team advisor today to start the conversation.  We'd love to hear from you.