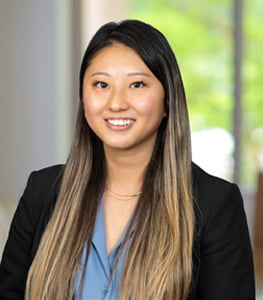 Sarah Yeon
Client Relationship Specialist
Fairfax
Sarah is a Client Relationship Specialist who helps the PBMares Wealth Management Team deliver an exceptional service experience when it comes to client onboarding, account services,  and problem-solving.
Sarah graduated from George Mason University with a Master's degree in Early Childhood Education. Prior to joining the financial services industry, Sarah was a kindergarten teacher that focused on teaching her students about mindfulness strategies.
Sarah grew up in Colorado but has called Virginia "home" for over 10 years. She enjoys traveling, hiking, and spending time with her family, friends, and 2 dogs Ted and Tyson.