Upload Your Tax Documents and E-File Form 8879
Click on this button and follow instructions to securely send us tax documents and/or E-File form 8879 documents.
---
PBMares Client Portal*
Please note: Our website server maintenance is currently scheduled for Tuesday, September 21, 2021 between 7:00 PM EDT to 11:59 PM EDT. You may experience brief interruptions in the span of 1-5 minutes during this time. 
For clients who have registered to utilize our Client Portal to send files, click on the Client Portal button below. (If you wish to access PBMares Wealth Management portal,
please click here
.)
Important Notice ~ We want to alert you to an important change regarding the secure electronic signature platform for the Client Portal. Emails requesting your signature will still come from your usual point of contact—usually a Client Services Support team member—but the platform is now Safe Send Returns.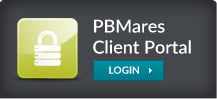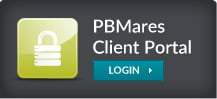 *You must be registered to use the PBMares Client Portal. If using Internet Explorer, version 10 or higher must be used for access. Please contact your PBMares representative if you need access or require assistance. Click here to view instructions for the PBMares Client Portal.