Services Built Around Your Club's Unique Profile
The economy for private club membership is on the rebound – for clubs that know how to recruit new members, take advantage of different revenue-generating opportunities and identify areas to increase efficiency and reduce costs. Private clubs occupy a unique niche within the hospitality industry and it isn't always easy to find the specialized answers you need. From different membership models and facility maintenance to rental units and restaurant operations, there are a lot of moving parts that make running these operations a special challenge.
PBMares has built an exceptional track record of helping private clubs, golf courses and other organizations manage costs and reach financial goals, while remaining in compliance with the multitude of regulations that govern them. Within the club segment, there are differences in operations and management for city clubs and country clubs. They have different amenities, a different member base and different approaches to expense management and capital improvements. PBMares has the experience to guide both types of clubs to success.
SOLVING BUSINESS ISSUES
"PBMares knows clubs inside out. Their knowledge base is helpful not just from a management perspective, but from a Board perspective, since they also get an opportunity to interact with the audit team when they present the year end results."
PBMares is a member of the Club Managers Association of America (CMAA), the National Club Association (NCA) and the Hospitality Financial and Technical Professionals (HFTP). We present at the annual CMAA conference, as well as local and national chapters of HFTP on topics ranging from governance, accounting updates, financial and lifestyle trends and labor issues.
Large and small, country or city, our private club clients receive industry-leading expertise and support with a complete range of services geared specifically to meet your needs:
Private club accounting has many unique characteristics, like how to account for different revenue streams, amenities and special purpose funds. When you need to make capital improvements, how will you justify the cost to members? When the board requests financial and operational performance metrics, how do you know where you stand? The power of the accounting and auditing function in private clubs lies in its ability to present complete financial data about club performance – if done properly. Get clear financial guidance from the hospitality industry experts at PBMares through:
Annual and period-end financial statement audits, reviews, and compilations
Accounting cycle control studies: inventory, revenue, and payroll
Accounting policy and procedure manuals
Financial reporting analysis and best practices
KPIs and benchmarking ratios
As the challenge to find and retain good employees continues for clubs, it's important to provide staff benefits to maintain morale and loyalty. The ability to save for retirement is a valuable incentive for many in today's economy. With this benefit comes the responsibility of making sure you are entrusting your plan to a qualified
pension audit team
. PBMares can confirm the level of assurance you need based on the number of participants and ensure your plan is operating in accordance with the latest fiduciary requirements. Look to the experts at PBMares for:
Initial plan audits
Multi-plan audits
Defined benefit plan audits
Defined compensation plan audits
Representation before the DOL and IRS
Tax strategy for private clubs is unique. There are various provisions and requirements related to maintaining tax-exempt status and deal structuring, and specialty tax credits and deductions are available to those who look and plan for them. Beyond simply annual tax compliance, we operate as a partner in ongoing tax planning and strategy. We can help your club with:
Federal, state and local tax planning and preparation
Deferred tax on reinvested property
Capital gains tax consulting
Specialty taxes, like entertainment and sales and use
Form 990 assistance
Representation before the IRS and other taxing authorities
When private clubs are taxable and member-owned, it triggers a unique tax designation—Section 277 of the Internal Revenue Code. Many different rules apply, such as revenue from non-members cannot be used to offset losses from members. When a private club doesn't separate member from non-member income, there can be significant tax consequences. The Hospitality Team at PBMares can help with Section 277 issues like:
Keeping track of income sources
Method of recording income
Proper treatment of investment income
Structuring capital contributions
Separating income from operating and capital accounts
Clubs receiving unrelated business income are taking advantage of revenue-generating opportunities, but need to be diligent about reporting and compliance. There are thresholds a club must meet to maintain tax-exempt status. Failure to properly allocate and report unrelated business income triggers an unwelcome call from the IRS. Let us assist your club avoid UBIT traps by helping you with:
Understanding and reporting the difference between investment income, reciprocal income and non-member club use
Tracking UBIT amounts and reporting requirements
Allocating appropriate revenue from rooms in city clubs
Allocating UBIT expenses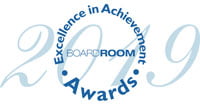 PBMares is honored to receive the 2019 "Excellence in Achievement" award from The BoardRoom Magazine for Tax, Audit and Accounting services.
CLUB INSIGHTS
MEET YOUR TEAM LEADER