Services Built Around Your Club's Unique Profile
The economy for private club membership is on the rebound – for clubs that know how to recruit new members, take advantage of different revenue-generating opportunities and identify areas to increase efficiency and reduce costs. Private clubs occupy a unique niche within the hospitality industry and it isn't always easy to find the specialized answers you need. From different membership models and facility maintenance to rental units and restaurant operations, there are a lot of moving parts that make running these operations a special challenge.
PBMares has built an exceptional track record of helping private clubs, golf courses and other organizations manage costs and reach financial goals, while remaining in compliance with the multitude of regulations that govern them. Within the club segment, there are differences in operations and management for city clubs and country clubs. They have different amenities, a different member base and different approaches to expense management and capital improvements. PBMares has the experience to guide both types of clubs to success.
SOLVING BUSINESS ISSUES
"PBMares knows clubs inside out. Their knowledge base is helpful not just from a management perspective, but from a Board perspective, since they also get an opportunity to interact with the audit team when they present the year end results."
PBMares is a member of the Club Managers Association of America (CMAA), the National Club Association (NCA) and the Hospitality Financial and Technical Professionals (HFTP). We present at the annual CMAA conference, as well as local and national chapters of HFTP on topics ranging from governance, accounting updates, financial and lifestyle trends and labor issues.
Large and small, country or city, our private club clients receive industry-leading expertise and support with a complete range of services geared specifically to meet your needs: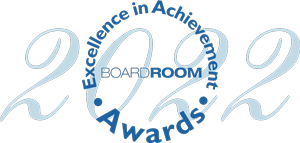 CLUB INSIGHTS
MEET YOUR TEAM LEADER