Constructing Your Success from the Ground Up
For decades, PBMares has helped contractors and real estate developers navigate through the troubled and ever changing waters of this industry. Contractors, developers, heavy construction specialists, home builders, land developers and specialty trades professionals all face their own challenges as they strive for success in the industry, but they have one thing in common: the need for excellent accounting and financial advisory services. Since every client is different, we strive to listen carefully to each one so we can identify opportunities and communicate clearly the options and choices available. Our goal is to provide all clients with the current, comprehensive information required to make the best decisions for their company.
Construction Services
With PBMares, you get a complete package. Our accounting and assurance teams work closely with tax compliance specialists to ensure the best financial presentation while maximizing your tax savings. We have seen how quickly economic conditions can change and are there to assist with budgeting and forecasting, job costs analysis, strategic planning down to succession planning and business valuations. To learn more about our services, click on the appropriate link below.
SOLVING BUSINESS ISSUES
"David Nice Builders has a 25+ year relationship with PBMares. Their expertise and guidance over the years has helped our company grow successfully into what it is today. PBMares provides exceptional financial service and advice for all of our accounting needs. Our experience with their incredibly responsive team has surpassed our expectations."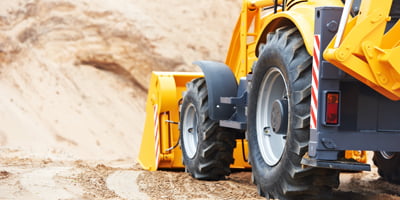 PBMares' construction specialists work with clients ranging from small contractors to million dollar organizations throughout the Eastern United States.
Webinar Recording
PPP Forgiveness Application & Tax Planning for Contractors
Webinar Recording
Navigating COVID-19: Essential Next Steps for Contractors 
CONSTRUCTION INSIGHTS
MEET YOUR TEAM LEADER