Strengthening the Security of Financial Institutions
Financial institutions and others who handle confidential information face huge and growing challenges. For credit unions, banks, registered broker/dealers, mortgage/loan servicers and insurance companies, among others, ensuring the safety and security of your customers' information is not only a regulatory requirement, but one of your most pressing concerns as cyber-related attacks expand in number and sophistication.
Combining traditional CPA services like audit, accounting and business advisory, with up-to-the-minute insights into information technology and cybersecurity, PBMares acts as a strategic partner to financial institutions.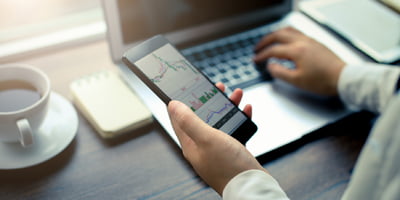 Look to PBMares to access the industry knowledge and IT security resources you need to protect your organization.
In addition to complex and changing regulatory requirements, financial service firms must constantly focus on security strategies to safeguard sensitive customer and internal data. Our experienced team delivers dependable validation support through rigorous testing and controls assessment to ensure that you have achieved the controlled environment mandated by oversight authorities. You'll also receive knowledgeable advice to help you get from your current security position to your target goal, with specific plans to help you strengthen weak areas and your overall strategic position. PBMares is prepared to assist you in these key tasks by offering the following services:
In today's environment, financial institutions are attacked thousands of times a day. Unfortunately, a bad actor with the right amount of time, resources and motivation can breach any network, and new unidentified weaknesses in information systems are exposed every day. The question becomes when, not if, your institution's information system will be breached.
The Federal Financial Institutions Examination Council (FFIEC) has developed a Cybersecurity Assessment Tool (CAT) to help financial institutions manage and evaluate their cyber risk. PBMares' Cyber and Control Risk Services Team can assist you by:
Identifying contributing factors and determining the organization's overall cyber risk
Assessing current cybersecurity preparedness and set a target state of preparedness best aligned with the organization's risk appetite
Evaluating whether cybersecurity preparedness is aligned with its risks
Determining risk management practices and controls needed or needing enhancement and actions to be taken to achieve the desired state
Reviewing, approving, and supporting plans to address risk management and control weaknesses
Overseeing the performance of ongoing monitoring to remain nimble and agile in addressing evolving areas of cybersecurity risk
To assist you in evaluating your IT and cybersecurity, PBMares has a dedicated cybersecurity team that provides the following services to help institutions establish, maintain and monitor information systems to minimize the threats posed by sophisticated cybercriminals including:
Cybersecurity Assessments

A cybersecurity risk assessment measures the value of the information you store on servers or in the cloud against the cost of restoring that information if it gets destroyed or stolen. Because the value of the costs involved are not easily measured—e.g., cost of restoring brand image and good will—assigning a dollar amount is a strategic decision.

Vendor Management Reviews

Vendor management is a key concern for regulated industries, such as financial institutions. The critical issue is third-party risk. A vendor management review focuses on assessing, measuring, monitoring and controlling the risks associated with using outside vendors so you can feel confident you won't have any unforeseen issues when seeking financing or facing regulatory examinations.

External and Internal Vulnerability Assessments

Any person or business that uses a computer is vulnerable to cybersecurity threats. Because the threat can come from outside or inside sources, it is important to identify and prioritize the threats and risks to your organization. PBMares has the knowledge and expertise to assist your organization by performing comprehensive internal and external risk assessments and working with you to mitigate any problems the assessment uncovers.

Cybersecurity Assessments

FFIEC IT General Controls Audits
Having strong, effective IT controls at financial institutions, including banks and credit unions, is regulated by the FFIEC. A general control audit needs to examine the institution's internal controls. The auditor must test for items such as compliance with all laws and regulations and strict adherence the institution's policies and procedures.

Information Systems and Security Reviews

Information systems and security reviews compare your company's IT security systems with its stated policies and procedures to uncover risks that pose a threat to the security and integrity of your company's network operations. In regulated industries, the review extends to compliance with all relevant laws and regulations. PBMares' IT reviews are geared toward helping you discourage, prevent and detect security risks.

Business Continuity Reviews

In this era of natural disasters and security breaches, businesses should consider having its IT infrastructure examined to detect any gaps that can affect business continuity should something happen. Generally, this type of review assesses how well an organization would be able to respond if any part of the system failed. As part of the review, the team tests incidence response and technical disaster recovery plans and makes specific recommendations for reinforcing any weak points.

Incident Response Reviews

Today's financial institutions need to be prepared to respond to a potential security breach. Having an incident response plan in place helps ensure the situation will be handled quickly and with the least possible amount of damage. PBMares' experts will help you design an incident response plan that includes stakeholders from all affected departments, from public relations to operations.
Increasing regulatory compliance requirements have placed a heavy burden on financial institutions. To ensure compliance while also mitigating risk, it is critical to have a centralized compliance system in place. PBMares will review, monitor and assess your organization's state of compliance with various state and federal laws and then provide a roadmap for you to maintain or better your standing. Contact us to assist you with:
Compliance management systems
Deposit regulations
Lending regulations
Operations regulations
Faced with a complex regulatory landscape, it's crucial that financial institutions maintain a deeper understanding of their key risks, how these risks are being handled and how they affect the bottom line. PBMares risk advisory consulting will help your organization pinpoint weaknesses in your risk profile and deliver proven, expertly crafted strategies to better position yourselves in the future. In our role as your organization's consultants, we provide:
Internal audit
Loan review
Security and privacy
Business continuity and consulting
Regulatory compliance
Enterprise risk management
Service organization control audits
FINANCIAL INSTITUTION INSIGHTS
MEET YOUR TEAM LEADER