Strengthening the Security of Financial Institutions
Financial institutions and others who handle confidential information face huge and growing challenges. For credit unions, banks, registered broker/dealers, mortgage/loan servicers and insurance companies, among others, ensuring the safety and security of your customers' information is not only a regulatory requirement, but one of your most pressing concerns as cyber-related attacks expand in number and sophistication.
Combining traditional CPA services like audit, accounting and business advisory, with up-to-the-minute insights into information technology and cybersecurity, PBMares acts as a strategic partner to financial institutions.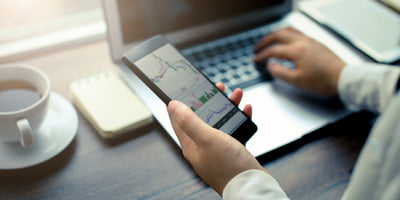 Look to PBMares to access the industry knowledge and IT security resources you need to protect your organization.
In addition to complex and changing regulatory requirements, financial service firms must constantly focus on security strategies to safeguard sensitive customer and internal data. Our experienced team delivers dependable validation support through rigorous testing and controls assessment to ensure that you have achieved the controlled environment mandated by oversight authorities. You'll also receive knowledgeable advice to help you get from your current security position to your target goal, with specific plans to help you strengthen weak areas and your overall strategic position. PBMares is prepared to assist you in these key tasks by offering the following services:
FINANCIAL INSTITUTION INSIGHTS
MEET YOUR TEAM LEADER