Focus on Your Core Functions with Outsourced Accounting
More and more organizations are discovering the benefits of outsourcing common business processes to enhance efficiency, allowing them to concentrate on their core mission and get a leg up on the competition. Outsourced accounting allows you to focus on your core functions by shifting recurring financial responsibilities like bookkeeping, payroll and controllership duties to external professionals.
Using state of the art financial reporting engines such as Sage Intaact as one of our platforms, we provide greater visibility into your business' financials with real-time data and unlimited flexibility. That means you'll always have the information and capabilities you need, no matter how fast you grow. And with the latest technology to provide secure, cloud-based solutions to all your accounting functions, you'll be able to keep your focus where it belongs—on your business performance, not day-to-day accounting hassles. You'll save money and won't have to worry about hardware, software or data security.
SOLVING BUSINESS ISSUES
"At a certain phase in a company's growth, the accounting and fiscal planning have to take center stage. Having a firm help and completely wrap up the finances is a sort of dream come true for a small business. It is an investment, but the time saved and the freedom to focus on our business are great payoffs. The guidance we get from both the software and individuals at the firm has been invaluable in forecasting, tax planning and succession planning."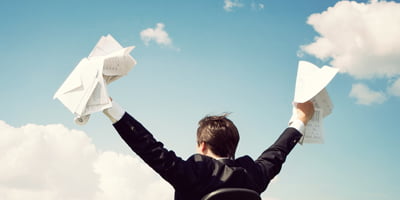 You have goals for your business. PBMares Pathway Accounting is the tool you need to jump start your success.
PBMares Pathway Accounting is a complete outsourced accounting service for companies of all sizes across every industry and the not-for-profit sector. We'll research the best technology and cloud solutions available for your business and compatible with our platform tools so you don't have to. You'll get all the features you need to save time, money and headaches on an ongoing basis.
Whether you are looking to grow your business, increase efficiency or obtain specialized accounting knowledge, your outsourced accounting team can help by handling the tasks we do best, freeing you to focus on reaching your goals. And, with a single keystroke, you'll have access to real-time reporting dashboards that provide a clear snapshot of your business's financials. These include an operational dashboard, which tells you what is happening now; a strategic dashboard, which tracks KPIs; and an analytical dashboard, which processes data to identify trends. All are important tools in providing insight into how your business' performance can be improved.
Our goal is helping you reach your highest potential with:
ACCOUNTING INSIGHTS
MEET YOUR TEAM LEADER