Steering Healthcare Practices to Success
Taking care of your patients is your top priority. Yet, taking care of your practice is just as important. The demands of patient care along with the dynamic business environment healthcare providers face today make taking care of both tough to do.
Running a healthcare practice is more complicated than ever before and definitely more complicated than when you started. The industry is consolidating. More practices are working closer with hospitals. Uncertain government regulations around healthcare could change at any time. You are experiencing increased administrative responsibilities giving you less time to spend with your patients.
PBMares understands the unique challenges and pressures you must deal with daily and excels at helping independently owned medical and dental practices of all specialties become more efficient and maximize their profitability.
SOLVING BUSINESS ISSUES
"With the continuous changes and evolutions occurring to healthcare reimbursements, it's helpful to work with people who understand what we do first hand. Having a CPA who also successfully ran a large medical practice on our PBMares team means they can explain complicated accounting issues to physicians in a manner in which they can relate."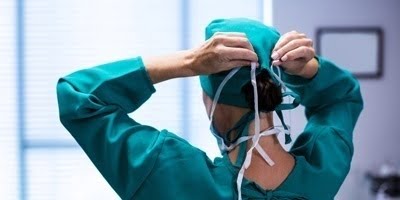 Protect and nurture your practice with specialized practice management services delivered by PBMares professionals who have managed medical practices.
The complexity of the healthcare industry makes it harder to capitalize on the opportunities in front of you. Our Healthcare Team offers you the specialized knowledge and first-hand medical practice management experience you need to successfully manage your practice. That way you can keep your focus on where you want it to be – treating your patients. We help healthcare practices with:
Have you looked at your A/R aging report lately? Evidence of a solid collections strategy can be found in the numbers, or lack thereof. A strong collections policy boosts practice performance and revenue, but can be difficult to implement if staff are used to doing things a certain way. Often, a series of small changes, combined with a change in practice culture, can immediately boost collections by ten percent or more. The Healthcare Team at PBMares has worked with independent medical practices to implement billing and collection controls through:
Analyzing A/R key performance indicators
Comparing practice protocols to better performing practices
Implementing change through staff training
With the U.S. healthcare industry in flux, one of the ways physicians can stay independent is through pursuing strategic mergers and acquisitions, joint ventures and adding new shareholders. Whatever the reason for your growth or transition, you need a qualified, objective valuation report to accurately reflect the worth of your practice. Through our extensive in-house industry experience as well as work with numerous multi-physician practices, PBMares is well-qualified to assist with valuations that satisfy regulatory, accounting and transactional needs. Let our team assist your practice with:
Valuations of intangible assets, like goodwill or patient records
Purchase price allocations
Impairment testing
Compensation analysis
Ownership interests
Buy-sell agreements
Shareholder disputes
Estate and gift tax planning
Stock options
Protecting patient data is imperative in healthcare settings. Healthcare is a prime target for cyber-attacks, since your store so much personal health and payment information. Does your medical practice have secure systems in place to safeguard data while still allowing accessibility? It's a delicate balance. Traditional anti-virus software and basic firewall protections aren't enough. Our cybersecurity team can help you implement cybersecurity measures so you are able to maintain trust with your clients and comply with regulations including HIPAA.
Haven't updated your fee schedule in a while? When reimbursements are trending lower and taking longer to receive, you want to make sure your practice has effective policies to maximize collections. Setting a uniform fee schedule for your medical practice is paramount to ensuring no money is left on the table and to establishing meaningful collection benchmarks. Contact the Healthcare Team at PBMares for assistance with:
Reviewing existing fee schedules
Calculating collection ratios
Analyzing fees per service
Independent medical practices need someone "in the middle" – an operations executive to evaluate providers, negotiate with different physicians and analyze practice performance. However, most physician groups with fewer than 20 shareholders don't have an objective, non-practicing physician to help make these decisions. PBMares can fill this role with expert counsel on:
Performance improvement
Office set-up
Managed care contract analysis
Operational reviews
Denial management and collections
Practice management software
Independent medical practices are finding it harder than ever to operate efficiently and profitably in an increasingly consolidated healthcare market. As a result, hospital systems and larger management groups are acquiring smaller, independent medical practices. When it comes to strategic mergers and acquisitions, the goal of PBMares' Healthcare Team is to help clients run as efficiently as possible so, if they do decide to sell, they get the best purchase price possible.
We coach independent medical practices on what to expect, how businesses are valued, what will happen during the transaction and the tax consequences. We help our clients organize accurate and updated financial records before a sale, and remain on board after the transaction for any support they need. Then, if the time comes when a practice wants to extract itself from a larger health system, we can help them return to independent practice ownership.
How do you know the right time to add a new physician to your practice? How many patient visits does a new physician need to have to bring them on? The process of adding new professionals to your practice presents certain challenges beyond simply interviewing candidates. Because of our in-depth industry expertise, the Healthcare Team at PBMares acts as an objective, third-party executive practice manager for medical offices. We have assisted independent medical practices with the continuum of physician on-boarding, including:
Reviewing resumes
Coaching on interview questions
Evaluating candidates
Calculating projections for new physicians
Setting base salary and terms for future partnership
When there is more than one physician in your practice, each partner's income and expenses can be tracked using various allocation methods. Ideally, the model is fair to the physicians and the entire practice. Our Healthcare Team is dedicated to helping our physician clients achieve optimal compensation planning. Independent medical practices with multiple shareholders need a flexible, forward-thinking compensation policy that incorporates current trends and leaves room for future growth. Let us help your practice retain and reward physician owners and practice employees with:
Compensation planning for new recruits and professional staff
Income distribution for current shareholders
Allocating bonuses and incentive pay
Calculating supplemental information, like practice overhead, top procedures and number of patients seen
You have many options when it comes to saving for retirement. As you put in place a plan to help your valued employees save for retirement, you will also experience benefits that not only help you save for retirement, but potentially reduce your tax liability. It requires a fine balance between tax savings and employee costs. The retirement plan design and administration team at PBMares can help you put a plan in place, or help you figure out how to get the most from your existing plan. And we're also positioned to help you with the required recordkeeping that comes with many of these plans so your employees are confident that the dollars set aside for retirement will be there when needed.
Insurance billing and reimbursements are a complicated process with many variables. Even if you code every procedure correctly and submit insurance reimbursements on time, what do you do if the reimbursement is rejected? What happens if you don't have everything you need to bill?
The Healthcare Team at PBMares can help analyze a medical practice's insurance billing system and advise throughout every step of the revenue cycle process. We can help identify where bottlenecks are happening and restore the timely flow of income into your practice If you want to achieve maximum collection, optimize revenue opportunities and hit accounts receivable benchmarks, call us.
When you're busy meeting daily patient demands, it's hard to imagine there will be a time when you're no longer practicing medicine. But that time will come, regardless of whether you and your practice are prepared for it. If it's the first time your physician group is retiring a shareholder or the fifth, the Healthcare Team at PBMares can lead you through the succession planning process. We have assisted physician clients by spearheading the initial planning meeting, coordinating with attorneys and establishing policies to address the many situations that may occur. Because of our decades of experience working in practice executive management, our team can look at a medical practice objectively and alleviate the stress and burden of succession planning.
The challenges predominant in the healthcare industry are presenting challenges to healthcare professionals, too. From financial constraints to potentially lower profits to uncertainty about the future, there are threats that could impact your desired lifestyle.
PBMares Wealth Management
can help you develop a plan that protects your future prosperity from the turbulence occurring in the industry. It starts with understanding your unique short- and long-term financial goals and putting a plan in place with an appropriate level of risk. In the end, you are able to capture the returns of the market and build your nest egg.
The most effective tax planning occurs throughout the year and before key events happen – not after the fact. Along with routine tax preparation and compliance, PBMares has the expertise to optimize your medical practice's tax planning process and, as an extension, your personal tax needs. Our integrated approach blends traditional tax compliance with wealth management, estate planning and retirement. Our team can provide strategic tax advice on:
Local, state and federal tax planning
Owner income distribution
Personal financial planning
Corporate entity selection
Real estate ownership
Identifying specialty tax credits and deductions, like Section 179 for equipment purchases or working in an underserved area or enterprise zone.