Steering Healthcare Practices to Success
Taking care of your patients is your top priority. Yet, taking care of your practice is just as important. The demands of patient care along with the dynamic business environment healthcare providers face today make taking care of both tough to do.
Running a healthcare practice is more complicated than ever before and definitely more complicated than when you started. The industry is consolidating. More practices are working closer with hospitals. Uncertain government regulations around healthcare could change at any time. You are experiencing increased administrative responsibilities giving you less time to spend with your patients.
PBMares understands the unique challenges and pressures you must deal with daily and excels at helping independently owned medical and dental practices of all specialties become more efficient and maximize their profitability.
SOLVING BUSINESS ISSUES
"With the continuous changes and evolutions occurring to healthcare reimbursements, it's helpful to work with people who understand what we do first hand. Having a CPA who also successfully ran a large medical practice on our PBMares team means they can explain complicated accounting issues to physicians in a manner in which they can relate."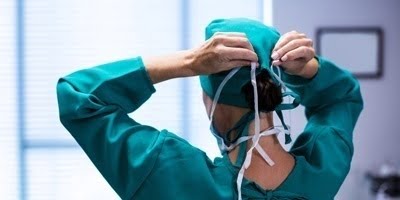 Protect and nurture your practice with specialized practice management services delivered by PBMares professionals who have managed medical practices.
The complexity of the healthcare industry makes it harder to capitalize on the opportunities in front of you. Our Healthcare Team offers you the specialized knowledge and first-hand medical practice management experience you need to successfully manage your practice. That way you can keep your focus on where you want it to be – treating your patients. We help healthcare practices with: