Advancing the Success of Hotels
In an environment where what you do is constantly changing to meet guest expectations let along keep up with new alternative forms of lodging, you have to stay ahead of the curve. Whether that be your architectural design, your client service philosophy or your use of local ingredients in your restaurant, there is a lot that goes into creating your guest experiences … all designed to drive profits. Succeeding in the hotel industry takes more than theory. You need real-world knowledge and specialized skills that give you an edge in your niche.
At PBMares, we don't just say we have experience in hospitality. We demonstrate it. As members of the Hospitality Financial and Technical Professionals (HFTP) and the American Hotel and Lodging Association, we deliver regular continuing education seminars and webinars on topics ranging from cybersecurity and labor issues to accounting updates and hotel policies.
SOLVING BUSINESS ISSUES
"Newport Hospitality Group's long term relationship with PBMares stems from the valuable advice on tax strategies they provide to our growing business. Our owners have come to rely on PBMares for their depth of knowledge in many specific areas of accounting, tax and consulting services pertinent to the needs of Newport Hospitality Group."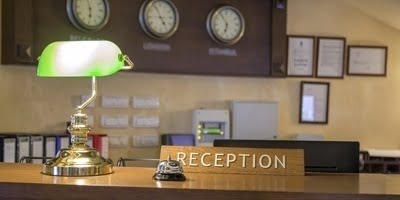 PBMares promises a hands-on partnership that allows you to spend more time managing your hotel—successfully.
Hotels, motels, bed & breakfasts and resorts across the nation and around the globe count on PBMares for unsurpassed customer service along with best-in-class support, including:
HOSPITALITY INSIGHTS
MEET YOUR TEAM LEADER