Advancing the Success of Hotels
In an environment where what you do is constantly changing to meet guest expectations let along keep up with new alternative forms of lodging, you have to stay ahead of the curve. Whether that be your architectural design, your client service philosophy or your use of local ingredients in your restaurant, there is a lot that goes into creating your guest experiences … all designed to drive profits. Succeeding in the hotel industry takes more than theory. You need real-world knowledge and specialized skills that give you an edge in your niche.
At PBMares, we don't just say we have experience in hospitality. We demonstrate it. As members of the Hospitality Financial and Technical Professionals (HFTP) and the American Hotel and Lodging Association, we deliver regular continuing education seminars and webinars on topics ranging from cybersecurity and labor issues to accounting updates and hotel policies.
SOLVING BUSINESS ISSUES
"Newport Hospitality Group's long term relationship with PBMares stems from the valuable advice on tax strategies they provide to our growing business. Our owners have come to rely on PBMares for their depth of knowledge in many specific areas of accounting, tax and consulting services pertinent to the needs of Newport Hospitality Group."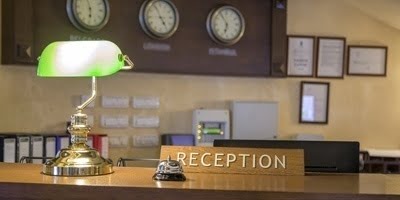 PBMares promises a hands-on partnership that allows you to spend more time managing your hotel—successfully.
Hotels, motels, bed & breakfasts and resorts across the nation and around the globe count on PBMares for unsurpassed customer service along with best-in-class support, including:
Unlike other businesses, hotel accounting methods must consider the impact of guest room rates, late charges and online vendors, in addition to managing revenue and expenses. Working with a CPA who is familiar with hotel accounting books and records is a necessity to ensure data is captured properly. Beyond current financial performance, hotels are always looking to the future; in few other industries is forecasting more important. The quality of your hotel's accounting and auditing matters and we can help with:
Annual and period-end financial statement audits, reviews, and compilations
Monthly financial reporting and analysis
Accounting and procedure manuals
Yellow Book audits for government-run hotels
Benchmarking and KPIs
Staff training
Evaluating accounting software
Benefit plans give your employees valuable perks, whether it's saving for retirement, affordable options for healthcare or access to insurance coverage. As a hotel, you also receive benefits in the way of tax breaks, not to mention the morale of your staff when they know they're being taken care of. Take care of the plans that take care of your employees and entrust the audit of your plan to the experts at PBMares. When the number of participants in your benefit plan reaches a certain threshold, you need an audit to ensure the plan is operating in accordance with fiduciary standards. If benefit plan audits aren't your day job – and they rarely are for hotels – let PBMares help. Contact us for:
Initial plan audits
Multi-plan audits
Defined benefit plan audits
Defined compensation plan audits
Representation before the DOL and IRS
One of the most common areas of fraud is payroll fraud. If one person is responsible for writing, signing and distributing payroll checks, under the right (or wrong!) circumstances, there is an opportunity for fraud. Hotels turn to PBMares for payroll audits, in which we assist handing out paychecks on-site. The goal is to ensure there are no ghost employees and payroll records are current.
Hotel structure matters from a business standpoint and taxation rules. There is a wide range of tax planning that can support management decisions on asset allocation, ownership structure and operations. At PBMares, we view tax planning as integral to long-term business planning. Contact us for skilled guidance on the following hotel taxation issues:
Local, state, and federal tax planning and preparation
Cost segregation studies
Asset allocations
Specialty tax credits, like entertainment and sales and use
K-1 assistance
Entity structuring
Mergers and acquisitions
Capital gains tax
Representation before the IRS and other taxation bodies
HOSPITALITY INSIGHTS
MEET YOUR TEAM LEADER