Advancing the Mission of Not-for-Profits
Operating a successful not-for-profit organization is a complex and demanding task. To fulfill their unique missions, these organizations must comply with multiple layers of accounting and reporting regulations, successfully navigate the grant process and achieve high levels of efficiency – all with limited resources.
Not-for-profits need comprehensive support to reach their goals while remaining in compliance with applicable regulations. Our depth of knowledge and Yellow Book certification means not-for-profit clients can count on us as their one-stop shop for strategic consulting, assurance and tax services.
SOLVING BUSINESS ISSUES
"An Achievable Dream is supported by so many companies and individuals in our community, and it is imperative for our organization to be a good steward of their investments. Our reputation depends on that stewardship. With the same high standards and values for which An Achievable Dream strives, our accounting firm of choice is PBMares. They represent the epitome of integrity and excellence."
"PBMares communicates effectively, they are easy to work with, and they understand our mission."
"Every team at PBMares has provided us with reliable and professional service. They are friendly, knowledgeable, and responsive to our needs."
"Very knowledgeable about current accounting and finance trends. Easy to work with. Great response."
"The team we work with at PBMares is responsive, understands us as a nonprofit and is helpful. We appreciate being able to call upon them when needed."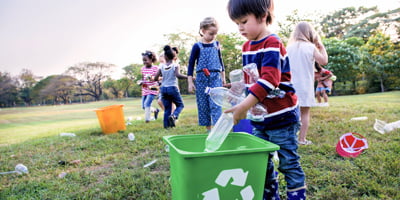 PBMares delivers a full range of customized services that add value to help you fulfill your mission.
The not-for-profit community is made up of many types of organizations with one common goal – fulfilling their mission. That's our goal, too. Our experience in this unique and challenging industry includes foundations, community human services and crisis intervention agencies, healthcare organizations, educational providers and related organizations, museums and historical sites, the public broadcasting industry, national fraternal organizations, economic development partnerships and trade associations.
Bringing a thorough understanding of the many facets of operating a not-for-profit organization, PBMares provides:
NOT-FOR-PROFIT INSIGHTS
MEET YOUR TEAM LEADER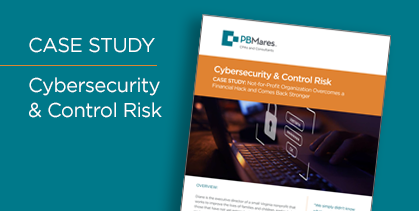 CASE STUDY
Not-for-Profit Overcomes a Financial Hack and Comes Back Stronger
A small Virginia nonprofit thought they were doing all the right things in terms of cybersecurity, cyber insurance and safety. They found out the hard way that it wasn't enough to avoid the damage from a hacker that knew how to manipulate their weak points.