Preserving Wealth Through Tax Planning
Planning for taxes and your financial well being involves much more than simply taking care of annual returns. You've got life changes to prepare for, assets to take into consideration and other financial needs to address. Taking care of your big picture means working with experts you can trust to handle everything that comes up and gives you the personal attention your affairs deserve.
We provide a complete range of accounting and financial advisory services for individuals designed to meet your needs at every stage of life. Whether you're planning your first business as a sole proprietor, making sure your estate accomplishes everything you want to achieve or want to ensure you aren't paying more in taxes than required, we're here to help.
SOLVING BUSINESS ISSUES
"I work with PBMares because ​I've been impressed​ with the knowledge and thoroughness they've demonstrated in the more than 10 years we have worked together.  PBMares has made a positive impact with what can be considered especially complex situations. ​I'm involved with over ten corporate entities and PBMares is very knowledgeable in advising me of important tax considerations and impacts to my tax return each year.  I can't imagine working with anyone else going forward."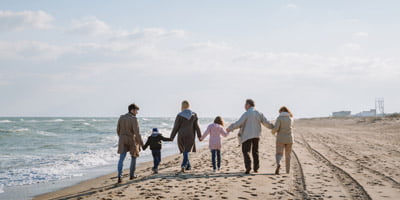 Have a clear view of where you should be focusing by understanding the tax implications of your financial decisions.
You have unique issues. Whether you have unexpected out of state income, transfer an asset to a family member or maintain dual citizenship, you need to know how they impact your tax obligation. We help you understand your current return and your overall picture five or ten years down the road so you can plan for what lies ahead. That's why, in addition to preparing returns, we provide projections of future income and tax, advise you on what you should be paying with quarterly estimates and anticipate events such as real property purchases and sales, gifts and business succession.
At PBMares, you get an exceptional level of personal service and partner involvement. Your financial matters are handled correctly and in the way that's best for you, by talented professionals who meet your most complex and specialized needs. Our comprehensive services for individuals include:
TAX INSIGHTS
MEET YOUR TEAM LEADER