Financial Statement Audits
Financial statements are formal records of your business' financial activities. They provide a clear picture of your company's overall financial health and performance to interested parties, such as lenders or investors. No matter which level of assurance you need for your stakeholders, we can help. The assurance team assists with:
Financial Statement Audits
This is the highest level of financial statement review. They verify whether the information in the financial statement is materially correct and in conformance with Generally Accepted Accounting Principles (GAAP) or other reporting frameworks. Generally, audits are performed at the request of third parties such as lenders and investors.
Financial Statement Reviews
Provide limited assurance your financial statements are materially correct and state that we are not aware of any material modifications that need to be made to bring them into compliance with GAAP or other reporting frameworks. As with financial statements and audits, reviews are conducted at the request of outside third parties.
Financial Statement Compilation 
Typically, these are performed when a higher level of service on the financial statements is not required. They state that the information in the financial statements is the representation of management and we have not expressed an opinion about the content.
"PBMares is tuned-in to our needs throughout the year and not just during audit; sharing information and providing us with knowledge that can improve our accounting systems. When our client requested changes to our general ledger accounts and the presentation of our financial statements, the PBMares team gave us recommendations on how to classify the revenues and expenses, while keeping in accordance with GAAP. I feel that the PBMares team is truly invested in our business and their enthusiasm for what we do really shows!"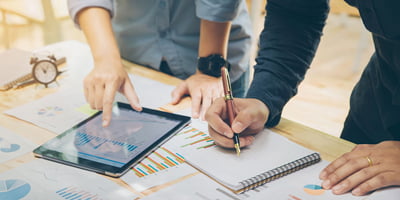 More than compliance, your financial statements will be presented in the most informative and accurate manner possible.
ASSURANCE INSIGHTS
MEET YOUR TEAM LEADER