Preserve Your Assets with Generational Wealth Transfer
You look out for your family by managing the details of everyday life and doing whatever is needed to get the best possible results. When needs change, as they do regularly, you adapt accordingly. Planning for your family's future is similar, except the underlying issues never change: How are you going to protect your assets so your family will be protected long into the future? What kind of legacy do you want to leave?
SOLVING BUSINESS ISSUES
"PBMares works collaboratively with our legal and investment advisors to provide us with holistic, forward-looking guidance, especially in the area of inter-generational planning. They listen thoughtfully to our objectives and help us plan carefully to achieve them by means of establishing a family foundation and trusts for our grandchildren. We truly feel PBMares is invested in our success, and we in theirs."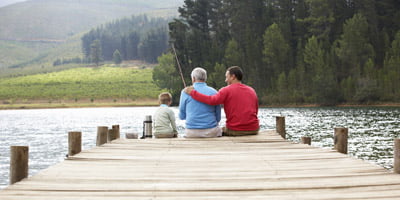 Benefit from a holistic approach to family wealth management designed to help you protect your assets and preserve your legacy.
PBMares' experienced asset preservation group will walk you through every area of the analysis, planning and implementation process to ensure you are doing all you can do to protect you and your family's financial well-being today and in the future. We can help you with:
TAX INSIGHTS
MEET YOUR TEAM LEADER