Assuring Your Financial Performance is on the Right Track
Audits, reviews and compilations are more than just the means to an end. They are some of the most valuable tools your business can employ to ensure that your financial footing is sound. Financial statements and attestation reports can help you gain a high level of visibility into not only your company's accounting, but also its performance over time.
You are able to uncover critical information through thoughtful analysis, and that lets you make educated decisions and seek out the right opportunities to benefit your business. With the use of the latest technology to augment deep knowledge, you'll get answers you can rely on, whether you're planning for the future or presenting facts to lenders, buyers or investors.
"PBMares is tuned-in to our needs throughout the year and not just during audit; sharing information and providing us with knowledge that can improve our accounting systems. When our client requested changes to our general ledger accounts and the presentation of our financial statements, the PBMares team gave us recommendations on how to classify the revenues and expenses, while keeping in accordance with GAAP. I feel that the PBMares team is truly invested in our business and their enthusiasm for what we do really shows!"
"We have experienced great response from the PBMares staff assigned to our contract. We appreciate that we can contact them anytime during the year when any issue comes up and be able to get a response and have a conversation regarding whatever it may be. This is our expectation and it is met."
"My calls and emails are ALWAYS answered immediately or within 24 hours. If they need more time, they will acknowledge my question and give a realistic timeframe based on their current deadlines. They are specific about these conflicting deadlines and therefore it doesn't sound like I'm being pushed off. This goes for multiple PBMares team members that I contact regularly. I feel confident that I will get the answers or assistance needed when I reach out to PBMares."
"PBMares provided professionalism, prompt response, accuracy, and delivery on time."
"PBMares is knowledgeable, prompt, consistent and provides a personal touch."
"We appreciate the relationships built with PBMares' staff, their attentiveness to our needs and the great customer service they provide."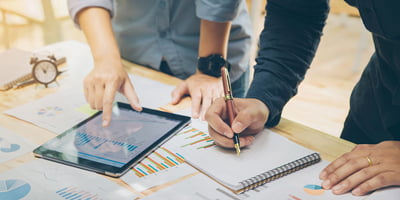 More than compliance, your financial statements will be presented in the most informative and accurate manner possible.
For clients with unique needs, we also provide complex audit, attest and agreed-upon procedures through our affiliation with the RSM US Alliance, a premier group of independent accounting and consulting firms from all over the world that share resources to offer industry-leading skills and knowledge. And with our passion for responsive client service, you'll receive all the benefits of working with a national firm, along with the personal attention found only in a more intimate setting.
PBMares' experienced assurance team includes a variety of specialists with in-depth knowledge to provide services that include:
ASSURANCE INSIGHTS
MEET YOUR TEAM LEADER