Driving Success for Government Contractors
Few industries are as highly regulated as government contracting. From Federal Acquisition Regulations (FAR) to specialized tax and audit rules, government contractors face a myriad of hurdles to efficiency and profitability. PBMares understands the complexity of your challenges and offers an unmatched level of knowledge and support to help these businesses succeed. Providing assistance to businesses of all sizes, we work closely with government contractors in aerospace, defense, manufacturing, technology, construction, not-for-profit and professional services, including engineering, to help them operate efficiently and achieve their goals.
SOLVING BUSINESS ISSUES
"Dynamic Aviation owns and operates a large fleet of aircraft and has numerous complex government contracts. We consistently benefit from PBMares' exceptional wise counsel as we move through complicated business transactions. We've been able to make wiser and more informed decisions, and as a result we have experienced improved financial performance."
Michael Stoltzfus, President & CEO,

DYNAMIC AVIATION GROUP, INC.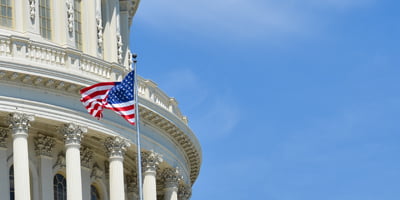 Helping new and experienced government contractors with the specialized expertise and personalized support your business demands.
Our experienced Government Contracting Team delivers a full range of accounting, audit and business advisory services designed to meet your unique needs:
To be able to win a contract, government contractors need to show they can meet government requirements. Often, you are required to submit SF 1408, Pre-Award Survey of Prospective Contractor – Accounting System, with your proposals to show that your accounting system is compliant. An assessment of your accounting system will allow us to help you complete this form and, in the event you're not compliant, we can help you improve your accounting system. Demonstrating compliance will give you a competitive edge over government contractors that can't do the same.
There are well-defined rules that dictate what costs are allowed and which are not as part of a government contract. In some cases, these rules contradict generally accepted accounting principles. Determination is complicated further by the circumstances surrounding the cost and allocability. The experienced members of our government contracting team can help you determine what is allowable and help you discuss the reasoning behind the determination with auditors.
Getting your indirect costs properly allocated is crucial if you are going to continue to be successful in the area of government contracting. A solid cost allocation structure will help you win work and help ensure your accounting system is adequate. However, it can also present risk—improper allocation leads to business system deficiencies, potential disclosures and reduced profitability. And if you haven't reviewed your allocation structure in years, you may not be recovering everything you can. Let PBMares help you:
Develop, implement and/or analyze your cost allocation structure
Allocate costs to ensure compliance
Understand your rights when it comes to contract changes or requests for equitable adjustment
Complete a contract change proposal for equitable adjustment
As a government contractor, you operate in a highly competitive environment. Translation: you need to keep your company lean. From R&D credits to your company's structure to credits available to you, a well-designed, analysis-based tax strategy that focuses on your company's specific needs and goals will help you manage your tax liability. To ensure you pay only the taxes you are legally obligated to pay, PBMares can provide the following:
Preparation of Corporate, S Corporation and Partnership and LLC tax returns
Tax projections
Representation before the IRS, state and local tax authorities
GOVERNMENT CONTRACTING INSIGHTS
MEET YOUR TEAM LEADER