Preventing Cyber Threats from Derailing Your Momentum
Today's most extreme threats to organizational stability often come in the form of digital dangers. Data breaches and other cyber crimes pose a substantial risk to the successful operation and profitability of your business, as well as, the clients you serve and the professionals you employ. Protecting your data and your business from cyber threats has never been more critical.
Small and middle market businesses and non-profits often think they are immune to these threats, but nothing could be further from the truth. These organizations are often targeted and, in fact, may be at even greater risk than larger entities. If your organization has an online presence or uses the internet for any business-related need, it is imperative that you identify imminent threats and vulnerabilities, create a comprehensive risk management plan to safeguard your key data assets and operations and rigorously control access to sensitive information.
PBMares brings the knowledge and industry experience necessary to thoroughly evaluate Service and Organizational Controls (SOC). They successfully advised our company on control measures needed to satisfactorily comply with SOC audit requirements. PBMares' professional services have proven to be a huge enhancement to our compliance program as well as a positive marketing tool for new prospective clients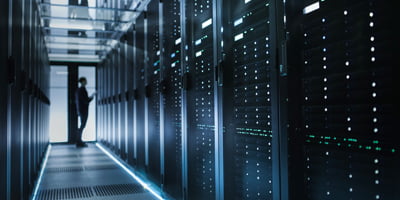 Don't become the next victim. Let us help protect your business from cyber criminals.
PBMares provides a complete assessment of your organization's cyber risks, as well as, a comprehensive cybersecurity plan to minimize vulnerabilities and manage strategic threats.

Our experienced cyber risk professionals have been performing IT audits and risk assessments for 15 years, and unlike standard IT providers, as CPAs and consultants, we have an intimate understanding of your organization's unique processes and operations. You can rely on us for complete cybersecurity services and solutions tailored to your risk profile and network, rather than a standard model that may not reflect vulnerabilities that are individual to your situation.
Your engagement includes a:
Customized data map to assess your unique technology environment. By working with your team, key data assets and their supporting technology layers will be identified. This helps pinpoint what data resides where and what needs to be protected based on the threat level, risks and potential impact to those assets.
Strategy designed specifically for your technology environment that will identify weak security controls and cyber risks. In addition, it will assist you in managing those risks by recommending sustainable solutions that will lay the foundation for a strong cybersecurity footprint as your company continues to grow.
The PBMares Cyber & Control Risk Services Team is pleased to offer a wide range of tailored cybersecurity consulting services including:
CYBERSECURITY INSIGHTS
MEET YOUR TEAM LEADER