Bridging the Gap Between Exposure and Protection
A cyber breach can have a significant negative impact on your organization. To help reduce this risk, you need a cyber risk assessment. This should include looking at your security framework to identify situations that could pose a threat to your network, systems, data or cybersecurity posture. Our cyber specialists apply a deep understanding of key IT controls and cybersecurity threats to evaluate critical applications and supporting technology layers within your organization where sensitive data exists.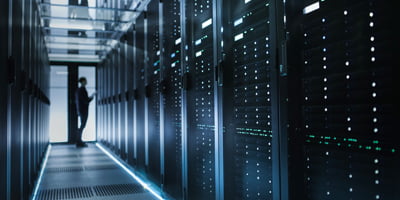 As the threats grow, now is the time to conduct a cybersecurity assessment.
These areas include your company's IT security policies and procedures, business continuity plan, physical and environmental security, asset management, HR data security, security communications and operations management, security awareness training, third-party security, incident management, network security, malware protection, monitoring, removable media controls, access control and systems development life cycle (SDLC). During the assessment, our cyber team will work with you to:
Evaluate Overall Cyber Risk. Every business with an online presence faces the threat of a breach of their security. Alleviating the risk is critical, especially if your business processes, stores or transmits sensitive information such as credit card or health care information. Investing in an overall assessment of your cyber risk in these five key areas—operational, transactional, compliance, strategic and reputational—gives you a baseline against which you can measure the risk level. Once you have that, you can allocate recourses to counteract the risk.
Assess Risk Appetite and Preparedness. How much risk can you tolerate? Once you've determined that, you can decide on the steps you're prepared to implement, as well as a budget and a timeline.
Review Alignment of Preparedness to Risk. Sometimes it is worth getting another opinion about the risks you are facing. You may find you are vulnerable in an area you haven't thought about.
Determine Risk Management Practices and Controls. Having a set of policies and procedures in place to minimize exposure is critical to cybersecurity preparedness. In this era of mobile devices, strong and strategic internal controls are arguably the most effective way to prevent breaches.
Develop Corrective Action Plans. PBMares experts have the experience and expertise to develop, prioritize, and communicate a list of cybersecurity risks to key stakeholders in the organization, and assist your company's leadership team throughout the process of exposing hidden risks and vulnerabilities to find workable solutions to help mitigate them.
MEET YOUR TEAM LEADER
CYBERSECURITY INSIGHTS