Advancing and Protecting Credit Unions
Credit unions occupy a unique niche in the American financial system; it's not surprising they must overcome an extraordinary array of regulatory and operational challenges. In their dual role as federal- or state-chartered financial institutions and not-for-profit entities, these organizations bear a significant regulatory burden, as well as the onus of meeting superlative standards for cybersecurity, transparency and operational efficiency.
You take care of your members by providing thoughtful, individualized services designed to meet their financial needs. PBMares offers you the same, bringing together diverse industry experience to deliver a comprehensive range of co-sourced and outsourced services designed to meet the full spectrum of your compliance, business advisory and security needs.
SOLVING BUSINESS ISSUES
"PBMares was able to walk through our ALL model and provide insight and guidance as to what was needed to support the calculation. The staff were professional and had extensive knowledge in our industry. They listened to any questions and provided appropriate guidance for uncertain issues. PBMares conducted our audit in a professional manner and helped to ease the pain for an organization that had never been through an opinion based audit."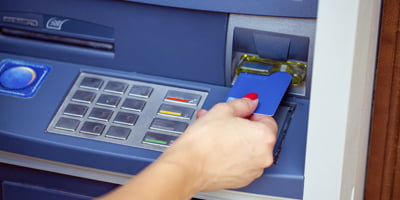 To meet evolving regulatory and security goals, PBMares provides you access to up-to-the-minute knowledge and strategies specific to your industry.
Your members trust you to maintain a secure, well-regulated environment that meets and exceeds the high standards set by oversight authorities. When you choose PBMares, you can be confident you're not only in compliance, but also armed with the knowledge and strategies you need to advance your goals while mitigating the inherent risks of operating a financial institution.
Maintaining a strong credit union is easier with a partner who brings deep understanding of the issues you deal with on a daily basis. PBMares supports your leaders, members and mission with co-sourced and outsourced services to help you surmount every hurdle:
CREDIT UNION INSIGHTS
MEET YOUR TEAM LEADER