Construction Consulting Services
Construction and Real Estate are specialized business niches with unique requirements. For decades, PBMares has helped contractors and real estate developers navigate through the troubled and ever changing waters of this industry. We focus on establishing partnerships with contractors to enable them to maximize profits and improve the bottom line. Your success is our success.
Contractors, developers, heavy construction specialists, home builders, land developers and specialty trades professionals all face their own challenges as they strive for success in the industry, but they have one thing in common: the need for excellent accounting and financial advisory services. Since every client is different, we strive to listen carefully to each one so we can identify opportunities and communicate clearly the options and choices available. Our goal is to provide all clients with the current, comprehensive information required to make the best decisions for their company.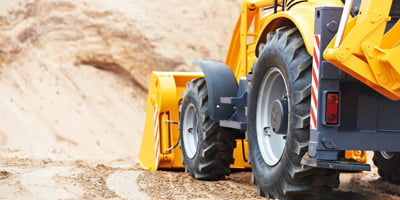 PBMares' construction specialists work with clients ranging from small contractors to million dollar organizations throughout the Eastern United States.
Business Acquisition & Sales
Each business transaction is different and nuanced factors within your industry impact the value of construction and real estate companies. We assist buyers and sellers with due diligence, verifying leases, evaluating subcontractors, and carefully examining contracts to ensure the transaction provides you with maximum value.
Bank Financing and Surety Assistance
Real estate companies must be bonded through a licensed surety company. To qualify for mandated bonding, you must be able to demonstrate a sound financial picture – yet building this financial stability requires bonding to be in place. We help you overcome these hurdles by building strong relationships with banks and surety providers so we can help you select the best partners for your financing and bonding needs. Our professionals carefully document your financial position, making sure that over- and under-billing is accurately reflected, verifying unbilled receivables and other collateral, and ensuring job completion accounting is reported properly and presented in the best light for your company.
Cybersecurity Assessments
Cyber-threats have never been greater, and keeping your construction company safe in a digital world is no simple task. The costs of losing sensitive client, vendor and staff personal information, banking and financial data or confidential content relating to plans and bids is too great to ignore. Our dedicated cybersecurity specialists help you protect your company's data and reputation with rigorous cybersecurity assessments, testing, monitoring and training on best practices.
FARCS Compliance
Contractors that work with federal, state and municipal governments must comply with a complex and ever-changing maze of Federal Acquisition Regulation System rules. PBMares' construction and government contracting teams work together to help you determine allowed costs, identify disallowed expenses, allocate costs properly and verify correct chargebacks so you remain eligible to obtain future contracts. With us as your partner, you can track, monitor and validate costs to meet FARS standards on every project.
Virginia Enterprise Zone Agreed-Upon Procedures
The state and local governments offer incentives to encourage businesses to invest in real property and create jobs within specific target areas throughout the state. To qualify for these grants and incentives, employers, owners, tenants, contractors and developers must adhere to specific requirements and demonstrate compliance with program regulations. To receive the state grants, the assistance of knowledgeable CPAs is often required. We can help you determine which projects and expenses may qualify and guide you through the application process for the grants and incentives.
Forensic Accounting and Fraud Investigations
As cyber-risks increase and fraud and embezzlement remain persistent threats, the need for high-quality forensic accounting and fraud investigations expands. Unfortunately, fraud is predominant in the construction industry considering your contracts contain many inputs, suppliers, and subcontractors. If you suspect fraud, or you need help establishing policies and procedures to reduce the growing risks of both traditional and cyber-crime against your company, the forensic accounting and fraud prevention specialists at PBMares will help you develop a risk prevention plan and test compliance with your existing policies. If a breach has occurred, PBMares can help you minimize the impact to your company and conduct a thorough investigation of the incident.
Litigation Support/Expert Testimony
Sometimes construction contractors and developers must seek legal remedies for business conflicts or defend against legal challenges from others. We offer experienced litigation support and expert testimony services to help construction contractors and real estate developers remedy improper valuations, handle dispute resolution, resolve contract billing issues or navigate other legal challenges.
Mergers and Acquisitions
Mergers and acquisitions within the construction and real estate sectors bring significant risk. Does the target company hold hidden liabilities? Does the company's performance match what is presented? We offer comprehensive support for mergers and acquisitions, with services that include:
Tax-efficient transaction structure
Due diligence
Placement of debt/equity
Financial statements
Performance analysis
Accounting method advice
Risk Advisory Services
Construction is a risk-intensive industry, and how you manage those risks is key to your future success. Everyday activities, like selecting subcontractors, scrutinizing contracts, building banking relationships, and finding the best surety fit, can open you up to risk. Add to that the growing menace of cybercrime, and you have no choice but to address potential risk head-on. PBMares works with you to not only identify risk but to help you minimize the many threats you face today.
Valuation Services
Accurate business valuation is imperative for sound business decisions. Whether you're considering buying an existing construction company or selling, gifting or planning for the succession of your own, knowing the true value of the business allows you to move forward with confidence. Our professionals bring deep industry knowledge to help you evaluate operations, equipment, contracts, assets, liabilities, and other factors that impact the real value of construction and real estate companies.
CONSTRUCTION INSIGHTS
MEET YOUR TEAM LEADER
Recent Webinars
Navigating COVID-19 for Contractors