Construction Accounting Services
Construction and Real Estate are specialized business niches with unique requirements. For decades, PBMares has helped contractors and real estate developers navigate through the troubled and ever changing waters of this industry. We focus on establishing partnerships with contractors to enable them to maximize profits and improve the bottom line. Your success is our success.
Contractors, developers, heavy construction specialists, home builders, land developers and specialty trades professionals all face their own challenges as they strive for success in the industry, but they have one thing in common: the need for excellent accounting and financial advisory services. Since every client is different, we strive to listen carefully to each one so we can identify opportunities and communicate clearly the options and choices available. Our goal is to provide all clients with the current, comprehensive information required to make the best decisions for their company.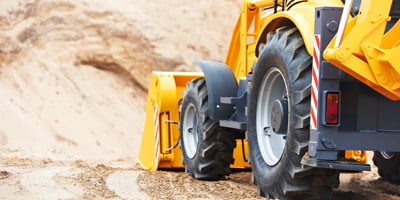 PBMares' construction specialists work with clients ranging from small contractors to million dollar organizations throughout the Eastern United States.
Cost Allocation
In a busy construction company, it's easy to make small mistakes that lead to inaccurate cost allocation. PBMares offers you extensive industry knowledge and experience to help you properly determine and allocate direct, indirect and overhead costs for each job, ensuring that all costs go to the appropriate contract. We also help with establishing effective job cost tracking systems and reconstructing misallocated costs when there's a problem.
Financial Forecasts & Projections
In the dynamic and competitive construction and real estate industries, planning for growth and anticipating future needs is a significant challenge. We help contractors and developers establish reliable estimates and maximize cash flow throughout project cycles and shifting economic conditions, with services that include:
Budget development
Establishing optimal cash flow procedures
Cash flow monitoring
Financial projections
Model validation and backtesting
Lookback Planning & Guidance
Accurate cost estimates can help contractors and developers minimize the amount you owe and avoid tax overpayment that diminishes cash flow. We establish appropriate offsets, verify costs, and validate project completion rates to help you avoid expensive surprises after the job is complete.
Overhead Rate Calculations
Are you confident in your overhead rate? Overlooked indirect costs can mean lost revenue and lower profitability for contractors. PBMares helps you identify all labor and other eligible costs to calculate the true overhead rate, improving the accuracy of your financial statements and boosting profit potential.
CONSTRUCTION INSIGHTS
MEET YOUR TEAM LEADER
Recent Webinars
Navigating COVID-19 for Contractors