Construction Audit & Assurance
Construction and Real Estate are specialized business niches with unique requirements. For decades, PBMares has helped contractors and real estate developers navigate through the troubled and ever changing waters of this industry. We focus on establishing partnerships with contractors to enable them to maximize profits and improve the bottom line. Your success is our success.
Contractors, developers, heavy construction specialists, home builders, land developers and specialty trades professionals all face their own challenges as they strive for success in the industry, but they have one thing in common: the need for excellent accounting and financial advisory services. Since every client is different, we strive to listen carefully to each one so we can identify opportunities and communicate clearly the options and choices available. Our goal is to provide all clients with the current, comprehensive information required to make the best decisions for their company.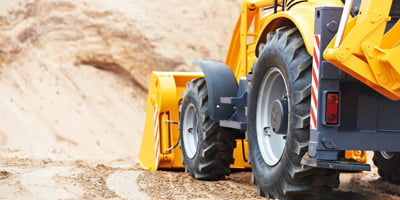 PBMares' construction specialists work with clients ranging from small contractors to million dollar organizations throughout the Eastern United States.
Audit & Assurance Services
Agreed Upon Services
Sometimes you need a closer look at contracts, job cost allocations, HOA dues and fees, or reassurance that you are developing regulation-compliant procedures. These industry-specific issues don't always fit within the standard assurance service model. We provide agreed-upon procedures to help contractors and developers find the insights and solutions you need to resolve specific challenges and move toward your goals with confidence.
Audits, Reviews and Compilation of Financial Statements
Errors in accounting and financial statements can lead to major problems for construction contractors. Inappropriate accounting methods and incomplete information not only threaten your ability to acquire new financing but can even disqualify the company for bonding and surety. For contractors who handle government work, this kind of mistake also constitutes a violation of FARS rules. PBMares helps you determine the right level of assurance and offers audit, review and compilation services to keep you fully compliant and confident in your financial data.
Employee Benefit Plan Audit (ERISA)
In an industry as competitive as yours, it isn't easy to attract and retain the talent your company depends on. PBMares offers complete employee benefits plan audit and third-party administration services to keep your plan strong and increase its effectiveness as a recruiting tool. From plan design and implementation to reporting and audits, we've got you covered.
Internal Controls Review and Design
How good is your financial data? Internal controls are a critical component of strong companies, especially in the contracting and real estate sectors. We understand how important it is for you to have the right people in the right job in order to ensure reliable financial information, comply with regulations and minimize the risk of theft and fraud. Nobody brings more industry experience than PBMares to help contractors and developers design strong internal controls, or review current controls to identify and eliminate potential vulnerabilities.
Virginia Enterprise Zone Agreed-Upon Procedures
The state and local governments offer incentives to encourage businesses to invest in real property and create jobs within specific target areas throughout the state. To qualify for these grants and incentives, employers, owners, tenants, contractors and developers must adhere to specific requirements and demonstrate compliance with program regulations. To receive the state grants, the assistance of knowledgeable CPAs is often required. We can help you determine which projects and expenses may qualify and guide you through the application process for the grants and incentives.
CONSTRUCTION INSIGHTS
MEET YOUR TEAM LEADER
Recent Webinars
Navigating COVID-19 for Contractors