PBMares Cares 2023 Grant Application – Cycle 4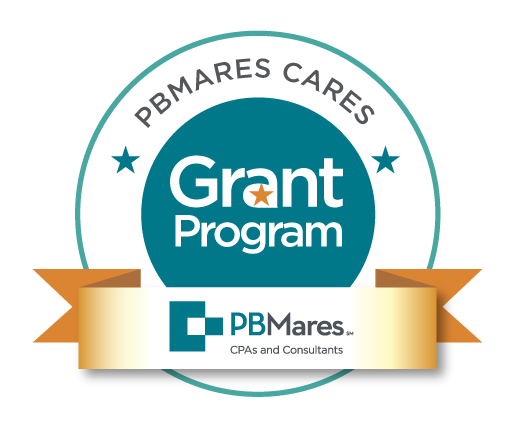 As part of the firm's corporate social responsibility program, PBMares' grants can fund programs with charitable organizations that align with the firm's giving mission. Awards given for this grant cycle will be between $1,000 and $5,000. All recipients will be notified by email. Only one grant can be awarded per recipient per year. See more details about this program and past recipients.
Applications are now open and will close October 15, 2023 at 5:00 PM. 
Please note when filling out the application:
Your entries will not be saved for you to finish at a later time. The online form will not provide a printed version of your completed application. Instead, you may wish to use this checklist pdf to prepare your answers before entering responses into the official form below. 
We do not support the following:
Organizations that discriminate with regard to race, color, religion, national origin, gender, sexual orientation, gender identity / expression, age, ancestry, marital status, disability, or protected veteran status

Religious organizations, except for non-sectarian activities

Advocacy groups

Individuals or private foundations

Conferences and seminars

Tickets and goodwill advertising

Organizations traditionally supported by parents (e.g., Little League, Parent Teacher Organizations, Scouting).