TITLE:
Partner / Consulting Services Leader
LOCATION:
Fairfax (Metro DC)
Rob Klingensmith oversees and directs the operations of PBMares Wealth Management. Never one to be daunted by a challenge, Rob is known for finding ways to overcome every type of barrier to financial success. His clients often regard him as someone who can be counted on when needed, which doesn't stretch the imagination when you learn that Rob's experience includes eight years of service with the Coast Guard as a Helicopter Rescue Swimmer.
At the conclusion of his enlistment period, Rob wanted to continue to help people in a meaningful way and observes that financial planning has proven to be one of the best ways to create positive and significant changes for his clients. Rob has a deep appreciation for the relationships he builds through his work. He believes helping individuals with one of the most important aspects of their lives creates a very strong bond.
Prior to joining the PBMares team, Rob built a reputation as an adroit and insightful business leader at some of the biggest names in the financial world. Previous positions include serving as the CEO of a private bank catering to high net worth clients and Managing Partner at a private equity firm.
Rob is a Series 66-certified investment advisor. Over the course of his career, he has earned a Letter of Appreciation from the White House, a Commandants Letter of Commendation and the Officer-in-Charge Award from the Coast Guard, and been recognized as the Coast Guardsman of the Year. Rob is also a two-time recipient of the President's Recognition Award for Financial Planning at American Express.
You might even recognize Rob's picture – he was featured on the cover of Wealth and Retirement Planner magazine in 2004, accompanying his article about leveraging artificial intelligence for stock trading. Rob is an avid snowboarder and the father of two teenagers. He is a past board member of the Viola Vestal Coulter Scholarship Foundation, the Fairfax Symphony Orchestra and the Boulder Crest Retreat for Wounded Warriors.
ARTICLES: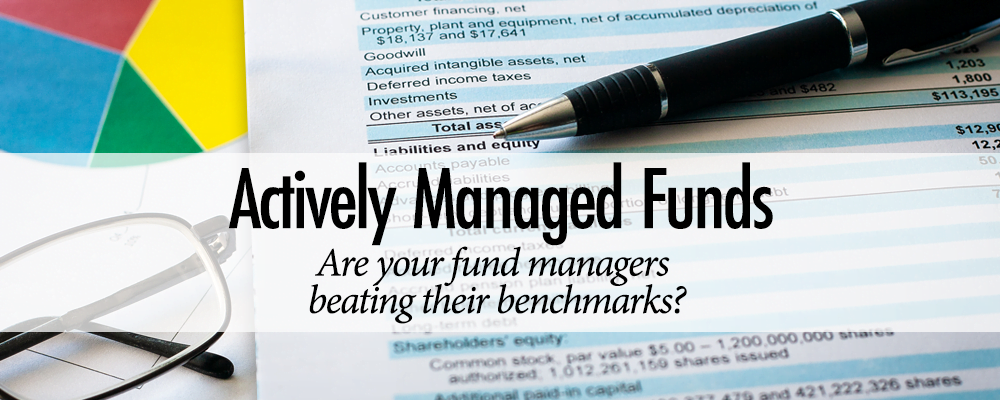 A growing number of investors are using passive funds in lieu of actively managed investments. The shift to passive is being influenced by an overwhelming amount of historical data that shows active managers are not beating their benchmarks. This recurring underperformance in actively managed funds is due in part to excessive fees and higher than necessary taxes incurred by trading within the funds.