Solutions to Guide You Through the COVID-19 Crisis
The Coronavirus (COVID-19) has left an indelible impact on nearly every person and business. Now, more than ever, business owners need help assessing their financial position and weighing their options for the short and long term. Although new laws and regulatory relief have been enacted on a national, state and local level, many business owners need help understanding what they mean for their individual circumstances. To assist, we offer a variety of services to help address common COVID-19 business challenges.


Solutions to guide your business through survival to recovery.
PPP Loan Forgiveness
The Paycheck Protection Program (PPP) has helped thousands of businesses remain afloat during this unprecedented time. But understanding the rules for qualifying and applying for forgiveness can be challenging at best. PBMares is here to help borrowers navigate the program's complexities and regulations. Our team of experts is dedicated to helping you determine how to get the most from your loan and the highest level of forgiveness. This includes:
An initial consultation to align on a PPP forgiveness maximization strategy and discuss next steps. We are here to answer questions regarding the PPP and/or other stimulus topics until you are ready to file for forgiveness.
Once you decide to file, we work with you to gather the necessary documentation needed to calculate forgiveness.
After our team calculates your forgiveness, you will receive the required information to properly assemble your PPP loan forgiveness application.
Tax Planning
The lightning-fast changes coming from federal and state governments has resulted in confusion, but also tax-saving opportunities, deductions and credits. The PBMares tax team will conduct a comprehensive analysis of your current and past filings against recent changes to determine where opportunities exist. Once identified, we will make the necessary changes and submit filings with relevant tax authorities.
Cash Flow Planning
Cash flow is the lifeblood of every business and managing it properly can make the difference between staying afloat and being forced to close. Loans and lines of credit have dried up in many areas, but other opportunities have surfaced as well. If you are concerned about maintaining operations for the immediate and long term, our team can work with you to develop a comprehensive plan that outlines funding options. This could include renegotiating vendor/supplier agreements, reviewing bank financing options, and determining how to best take advantage of government programs.
Business Continuity Planning
Developing and refining a comprehensive plan for managing through the pandemic and beyond is essential to reducing panic and managing stress. Our professionals will work with you to create or adjust your plan so you can enjoy the peaks and endure the valleys every business owner is facing. Key components of the plan include initial analysis, recovery strategies, plan development, and testing exercises.
Cybersecurity
Most businesses that can function with remote workers have weathered the transition, but many have not put the necessary systems and security measures in place to keep your valuable data secure. Our cybersecurity team can help to identify areas of vulnerability and recommend improvements that will keep your business functioning efficiently and your valuable digital assets secure.
Need Assistance with a COVID-19 Issue?
With all of these areas to consider, along with myriad of others like the Main Street Lending Program, the payroll tax deferral, state grants and any new relief packages, it is hard to stay on top of everything! That is where we can come in. We can help you understand where you are now, what adjustments or funding options make the most sense for your specific situation and give you the facts you need to make smart, informed decisions about your business.
If you have questions or need assistance with a COVID-19 concern, use the form on the right to contact our Quick Response Team. We look forward to speaking with you soon.
Visit our COVID-19 Resource Center for insights, articles and webcasts from our trusted team of tax and business professionals.
COVID-19 INSIGHTS
MEET YOUR TEAM LEADER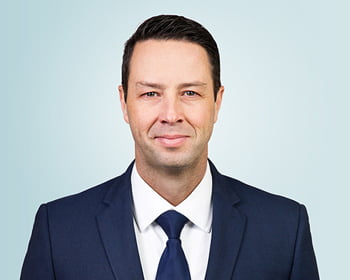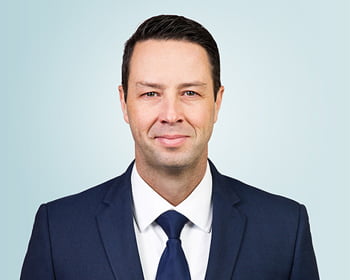 Rob Klingensmith
Partner, Managing Director of PBMares Wealth Management
COVID-19 Webinars