PBMares is deeply committed to the public good and constantly seeks opportunities to help not just our clients, but the entire community. This ethic translates into many types of support, in ways that go far beyond simply making a financial contribution.
Whether the focus is money or manpower, we believe giving back is most meaningful when it feels like a celebration rather than an obligation. Our goal is to build strong, supportive communities that provide a satisfying life for residents at all socioeconomic levels.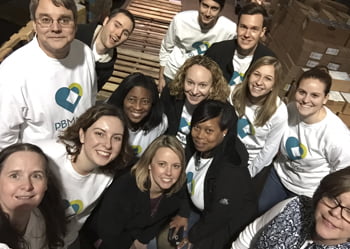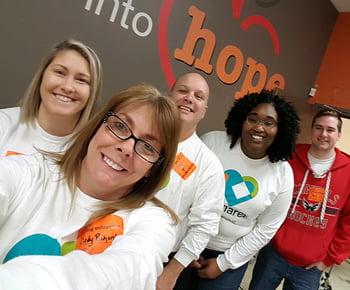 Volunteerism
Working as individuals, local firm offices or in a firm-wide effort, PBMares supports the causes that make a difference in the places we live and work. Through fun runs, special projects and a host of other activities, we work with charitable organizations to better the lives of those around us. The cornerstone of our volunteer efforts is PBMares Cares Day, an annual event in which all ten offices come together to support a single cause. These issues are challenges the entire team cares deeply about and works actively to solve throughout the year. See photos of our team members' volunteer activities during PBMares Cares Day 2017.
Charitable Giving and Sponsorship
Pooling resources to contribute time and money makes a big impact. Whether it's a food drive or a fundraising goal, organizations like the United Way and smaller local charities know they can count on the PBMares team to be part of theirs.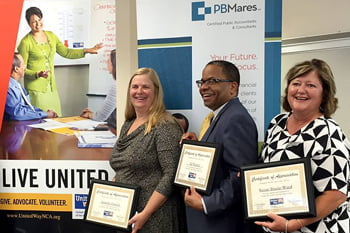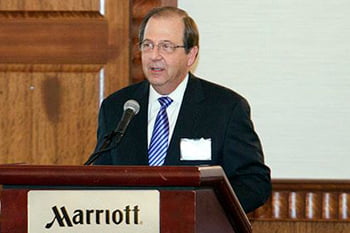 Civic Leadership
Sometimes the most valuable gifts are knowledge and time. We encourage all team members to contribute in the ways that are right for them – everything from serving on a local chamber of commerce or municipal economic development authority to chairing the board of a non-profit, private or government organization that can benefit from our professional insights.
Professional Leadership
Supporting and enhancing the accounting profession and other disciplines is yet another way PBMares gives back to our community. The firm provides scholarships to aspiring students as well as contributing thought leadership to support state and local CPA associations, accounting marketing and practice management organizations, the G400 (a national group working to shape middle-market accounting) and the industry associations that are important to our clients.