Learn What It's Like to Work at PBMares
Want to know the kind of people you'll be working with at PBMares? What your day may look like? Why people like working here? Read more about how three professionals at three different levels spend their time at PBMares.
Bo Garner, CPA, MSA
Audit and Assurance Partner Not-for-Profit Team Leader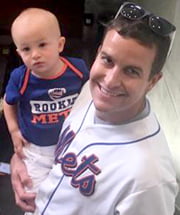 Before heading into the office, I look at my calendar to see which office or client I need to go to, which also tells me how to dress for the day. I get to work early and put in all my time from yesterday, catch up on any emails and prioritize my tasks at hand.
I will work on whatever task needs most attention until it is time to go to a client, if scheduled. I work on my prioritized tasks in-between whatever meetings are held during the day … there are almost always a few. If I go out to lunch, I will go with my on-site team or attend a networking lunch.
I spend a lot of days working on practice development for the not-for-profit team including proposal development and delivery. I also check in on my audit teams at least daily to get a pulse on current jobs and spend a lot of time reviewing audits and financial statements.
Why do you work at PBMares?
PBMares is the only place I have ever worked for a reason—they value their people and bend over backwards to accommodate them. It is a great place to work.
What is the best part of your job?
I enjoy working with different people, both internally and externally, every week. I am also lucky enough to work with not-for-profit organizations; they add a level of fulfillment that I need. The flexible work schedule is great, too. I have a 14-month-old at home, and I can start my day extra early to ensure I get quality time with my family in the evening.
What can you tell me about others that work here?
PBMares is a melting pot of cultures and personalities. The majority of the workforce is now millennials, but there are plenty of veterans around to bring a great balance and dynamic to each office and team.
How would you describe the culture of the firm?
Flexible and team-oriented. There is very little micromanaging. The attitude is to get your work done and then help others who need it the most.
If you were talking with someone who was considering working at PBMares, what would you say?
But before you make a decision based on offers on paper, I encourage you to talk with someone in or around the position you are applying for to hear firsthand what the person likes most about the company, as well as what isn't working for them. With that, you can also ask questions about concerns you don't want to ask an interviewer.
JJ Edmunds, CPA, CIA, CISA, MSA
Audit and Assurance Senior Manager, Credit Union Team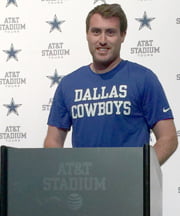 The beauty of what I do is that no day is typical and each day has a new challenge. I always have to be on my toes because every audit brings new challenges. As an auditor, I also get to travel, which is the best part of my job. I have been able to see tons of cool places both in the U.S. and throughout the world. I get to have fun, too. Actually, I really like the bond that is made within the audit room throughout an audit.
How would you describe the culture of the firm?
It's a family atmosphere.
What can you tell me about others that work here?
Everyone is super friendly and is always willing to help.
What firm-offered benefit is most important to you?
Flexibility – as in where to work and how you work.
What would you tell someone thinking about applying at PBMares?
Of course you should apply!