Webinar Recordings & Slide Decks
View our upcoming and previous webinars in the COVID-19 webinar series.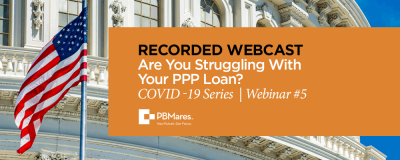 Are You Struggling With Your PPP Loan?
COVID-19 Insights – Webinar #5
This webinar recording covers Paycheck Protection Program (PPP) loan forgiveness and loan management, helping you navigate the ever-changing rules and regulations of this CARES Act financial provision. Our team of advisors also provide up-to-the minute analyses as of May 21, 2020.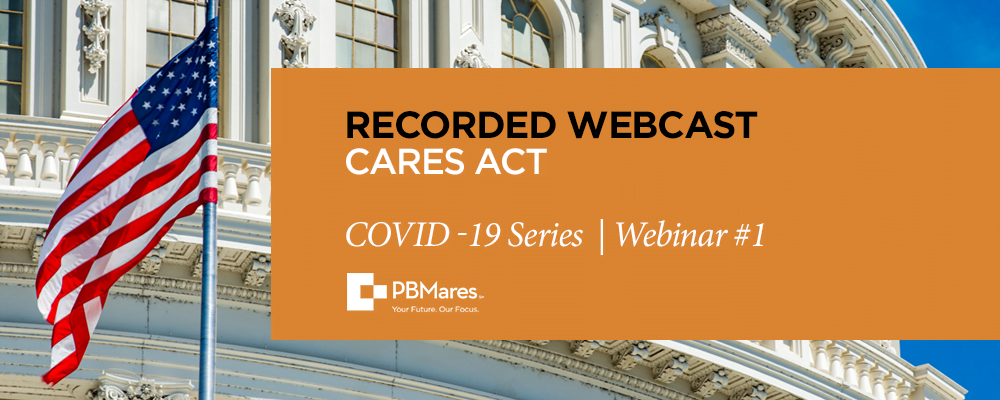 CARES Act: What You Need to Know and What You Can Do Now
COVID-19 Insights – Webinar #1
This webinar was the first of our weekly updates on the issues the COVID-19 crisis is presenting to you and to your business or organization. This webinar covered the CARES Act to help you better understand the rules and changes.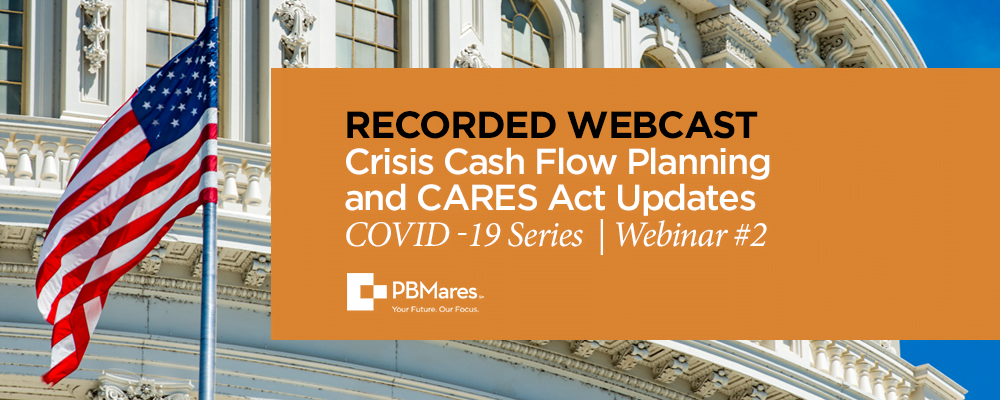 Crisis Cash Flow Planning & CARES Act Updates
COVID-19 Insights – Webinar #2
In the second of our 4-part series on COVID-19, the focus was on managing cash flow during a crisis and included important updates and insights on the CARES Act and the Families First Coronavirus Response Act (FFCRA).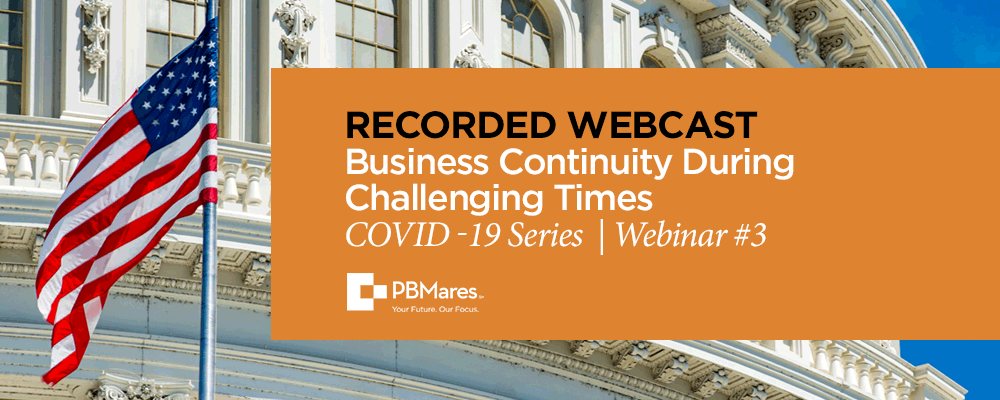 Business Continuity During Challenging Times
COVID-19 Insights – Webinar #3
In the third of our 4-part COVID-19 series, this webinar focused on what you can do to continue operating your business and minimize risk during the COVID-19 challenge. In this recording, you'll learn practical steps you can implement to help ensure the continuity of your business. In addition, we provided an update on the CARES Act and also covered frequently asked questions we have received over the last several weeks.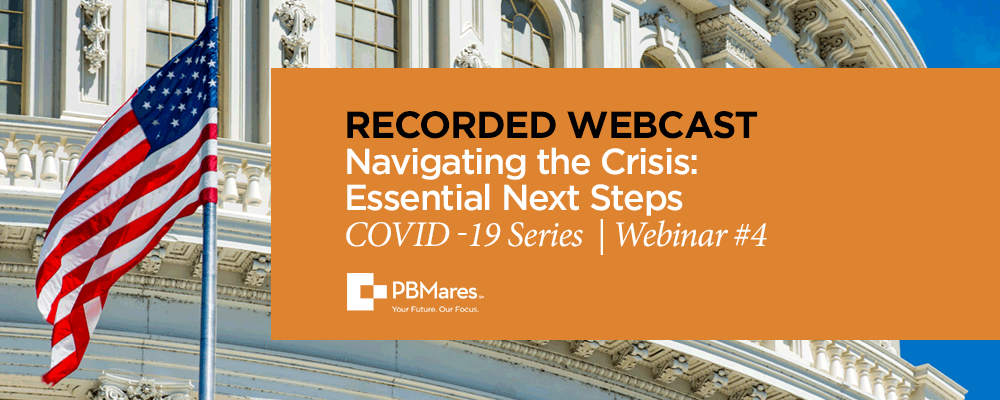 Navigating the Crisis: Essential Next Steps
COVID-19 Insights – Webinar #4
As the fourth webinar in our COVID-19 Series, Navigating the Crisis: Essential Next Steps engages our team as they provide the mission-critical next steps you must take to gain your footing in this uncertain environment. Subject matter includes insights, perspectives, and best practices to help you manage through the business challenges of COVID-19 and beyond.
The Coronavirus Aid, Relief, and Economic Security Act (CARES Act) is new legislation, and constantly in flux.  It contains complexities that cannot be resolved with certainty until regulations are issued and/or courts issue opinions.  While we will advise you about these issues using our professional judgment and knowledge, we cannot guarantee that positions taken on CARES Act matters, including the Paycheck Protection Program (PPP) will be sustained.