Live Webinars and Recordings
PBMares' live webinars provide the opportunity for knowledge and insight on topics most important to you. Register to reserve your spot for our next event or watch recordings from previous events. Contact us if you have any questions.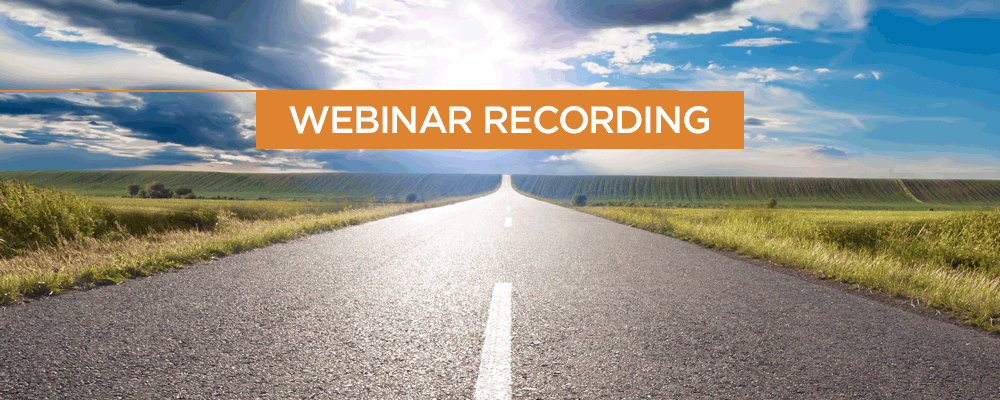 Pass-Through Entity Tax: A New Frontier in State Taxation
Wednesday, December 7, 2022
Good news! Designed to eliminate the adverse impacts of the $10,000 SALT cap for individuals, the Pass-Through Entity Tax (PTET) is an optional state income tax that Pass-Through Entity taxpayers may elect to use. The benefit is that state income tax becomes deductible at the entity level thereby by-passing the limitations at the individual level.  These provisions can save individual taxpayers thousands of dollars in federal tax.  However, before deciding whether a PTET election is the right move, there are a variety of issues to consider. Watch our webinar featuring our SALT and tax experts.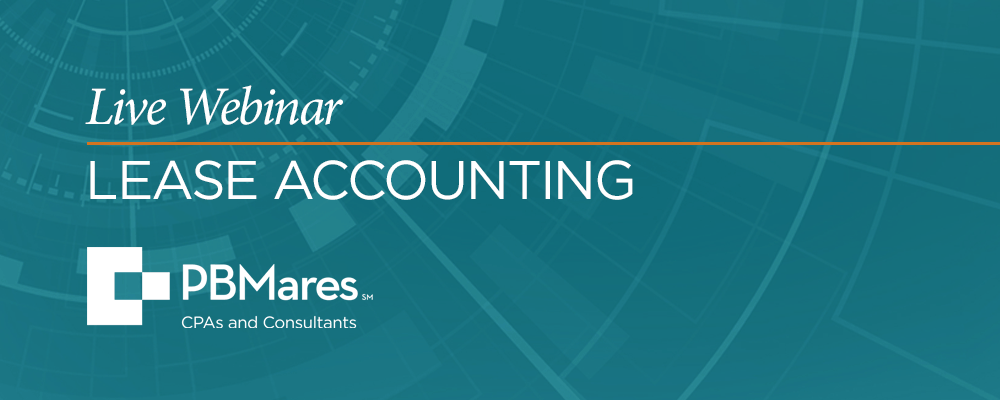 Implementing the Lease Standard,
ASC 842
Wednesday, Nov 30, 2022
In this recording of our webinar, Jess Vento, Director of Client Success at LeaseCrunch, and Neena Shukla, CPA, CFE, CGMA, FCPA, CTP, PBMares' Audit & Assurance Partner, discuss preparation for implementing ASC 842.  This includes important information about the standard such as getting started with implementation, identifying your lease portfolio, compliance challenges, and explaining how LeaseCrunch can make compliance an easy task.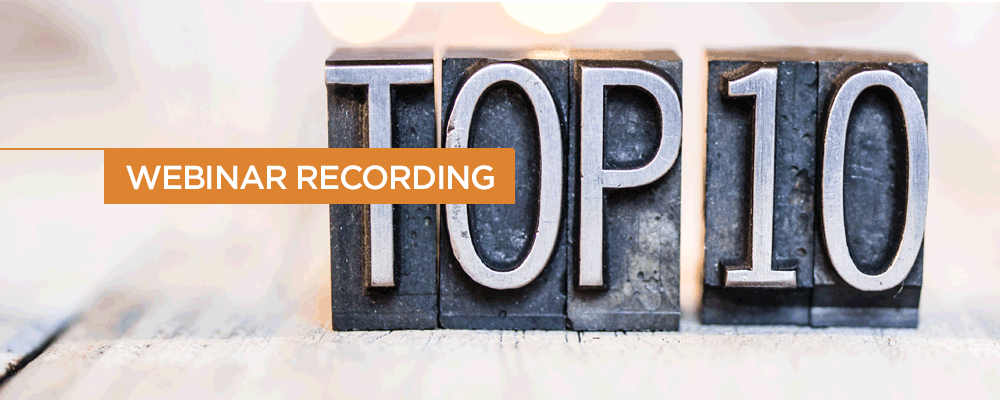 Top Ten Tax Strategies
Wednesday, November 16, 2022
Watch this recording of our live webinar from November 16th as we make our way through the Top 10 Tax Strategies for 2022. This presentation will cut through the confusing tax code and help you identify the strategies that are right for your situation. Don't miss this opportunity to hear from PBMares' tax experts including Sean O'Connell, Nick Perrine, Ed Yoder, and Gary Kitts.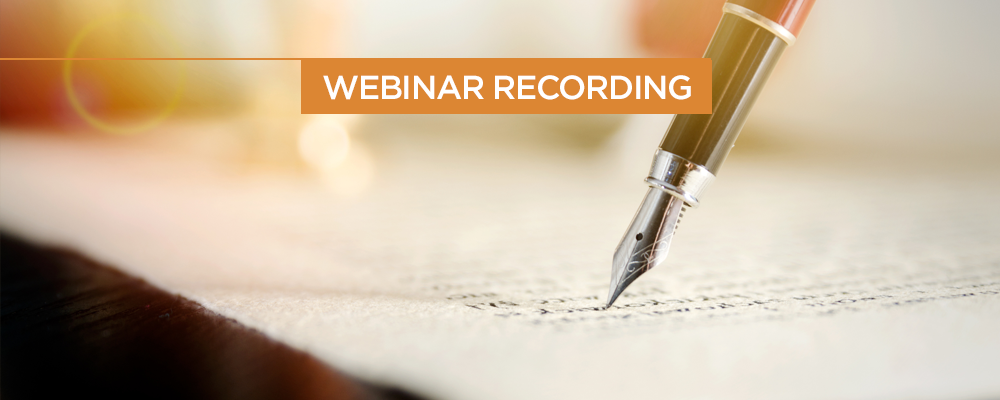 The Family Love Letter
Thursday, October 6, 2022
Estate planning plays an important role in managing the legacy we wish to leave behind. Family business owners are uniquely positioned to pass down business, financial, and personal success through multiple generations, but many have little to no succession strategy in place.
Our expert panel provides insights on the importance of succession planning for family businesses, and how business owners are using the Family Love Letter to bridge the gap from one generation to the next.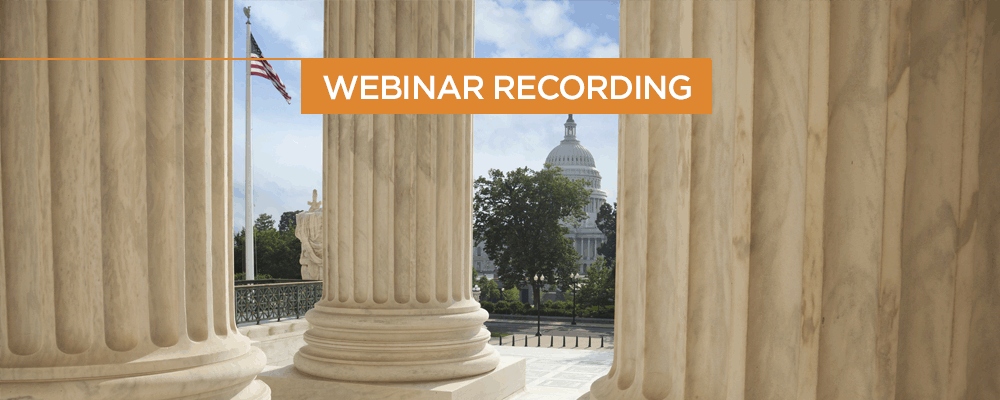 Inflation Reduction Act Tax Law Changes
August 30, 2022
The Inflation Reduction Act was signed into law on August 16. This webinar recording will guide you through the tax law changes and how they may impact you. Listen as PBMares experts provide insight and guidance to move forward. You'll hear from presenters, Kevin F. Reilly, J.D., CPA, CGMA, Edward T. Yoder, CPA, MSA, Miriam Song, J.D., LLM and Ryan Figg, CPA.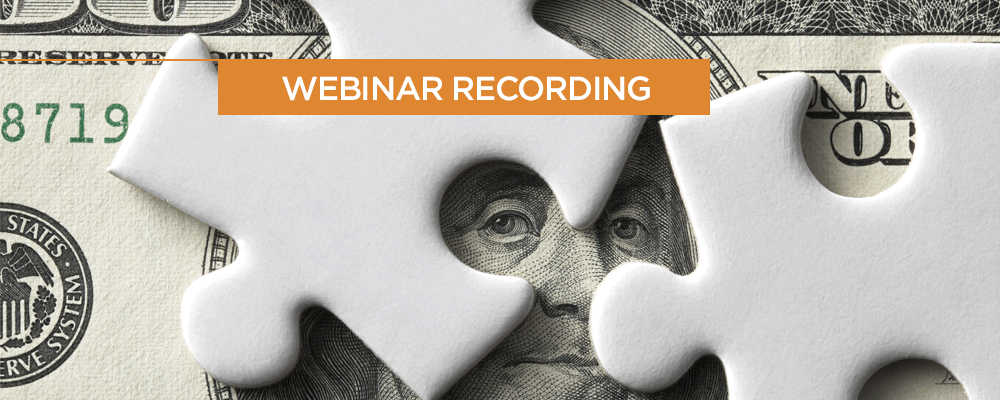 Charitable Planning and Tax Strategies for 2022
July 14, 2022
In this webinar on July 14, 2022, Daniel H. Yoo, CFP®, CEPA®, Senior Wealth Advisor with PBMares Wealth Management, moderates a discussion on charitable giving and tax minimization strategies. Our presenter is Jim Carpenter, CAP, ChFC, CLU, Vice President and Charitable Planning Consultant with FIDELITY Charitable.
Discover the charitable landscape and how donors give today, learn how to best utilize complex assets and investments for giving purposes, and understand how you can maximize impact while minimizing the tax burden.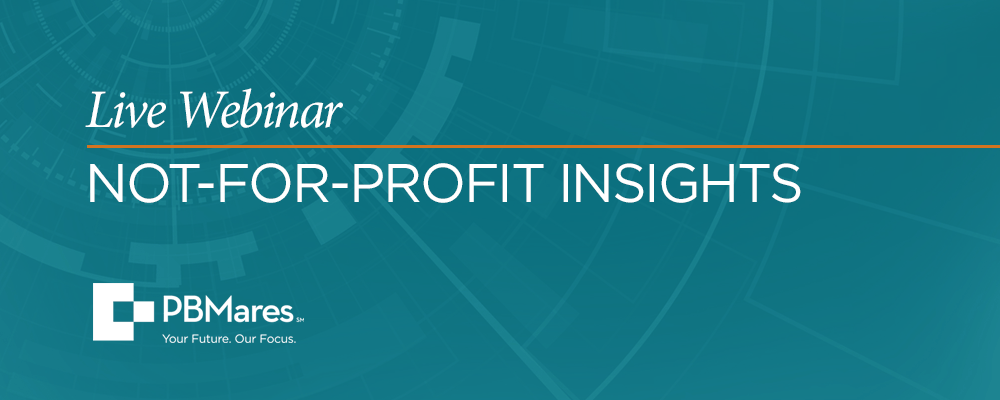 Challenges and Opportunities for Not-for-Profits
December 1, 2021
In this recording, Partner and Not-for-Profit Team Leader, Bo Garner, shares observations and insights on the challenges and opportunities not-for-profits face in the year ahead as they fulfill their missions in a changing economic, societal, and technological landscape. Based on direct experience with numerous organizations, Bo provides a practical and clear path to help not-for-profits position for success in 2022. He is joined by PBMares' Miriam Song, Tax Senior, and Antonina McAvoy, Senior Manager of Cybersecurity and Control Risk Services. Leaders from Samaritan House were also on hand to share their success story on outsourced accounting.
Top 10 Tax Strategies for 2021
November 3, 2021
In this recording from November 3, 2021, discover the top 10 tax strategies that individuals and businesses should consider before year-end. Learn from Jeff Williams, Nick Perrine and Ed Yoder about the saving opportunities available, including details on traditional tax strategies, remaining COVID-19 incentives, and opportunities expiring at year-end. We'll cut through the confusing tax code and identify the strategies that are right for you.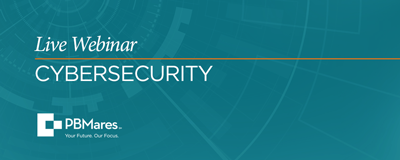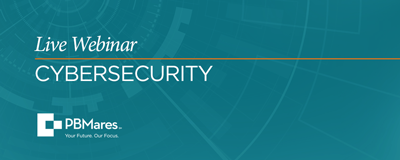 What Can You Do to Prepare for the Next Cyber Attack?
October 13, 2021
During this webinar, Antonina K. McAvoy, CISA, Senior Manager and Leader of the firm's Cybersecurity & Control Risk Services Team, discusses the three most common cyber misconceptions and exposures for your organization.  In addition, she provides guidance on controlling these risks through IT standards, best practices, and insurance coverage.  She also outlines actionable steps you can take to respond to the next cyber or supply chain attack to mitigate compromising your organization's data – as well as your customer's data.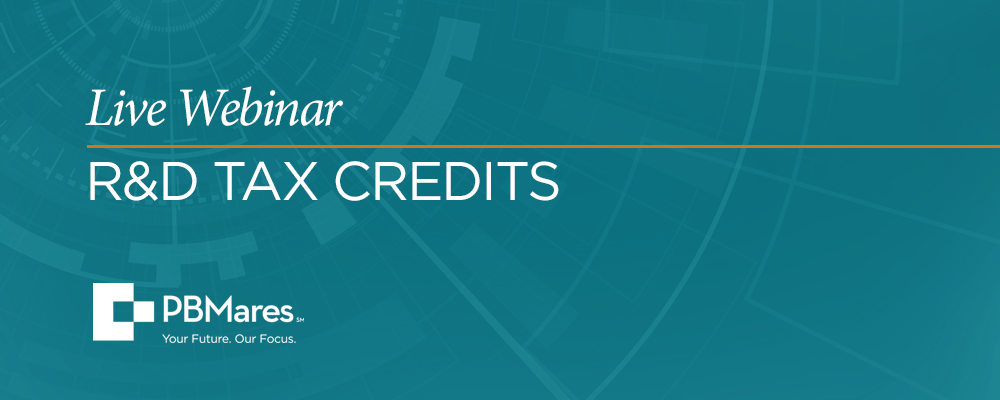 Stealth Weapon: R&D Tax Credits
October 6, 2021
Tax credits are available to companies of all sizes in a number of industries who have invested time, money and resources in improving their products and processes. Don't miss out on tax credits that you're eligible for. Taking advantage of the specific tax savings opportunities available to you is a smart business strategy. During this webinar, PBMares' tax experts, Nicholas Perrine, CPA, Partner and leader of our Credits & Incentives Team, along with Grayson Thomas, CPA, provide insights to help you understand more about this stealth weapon in your business strategy.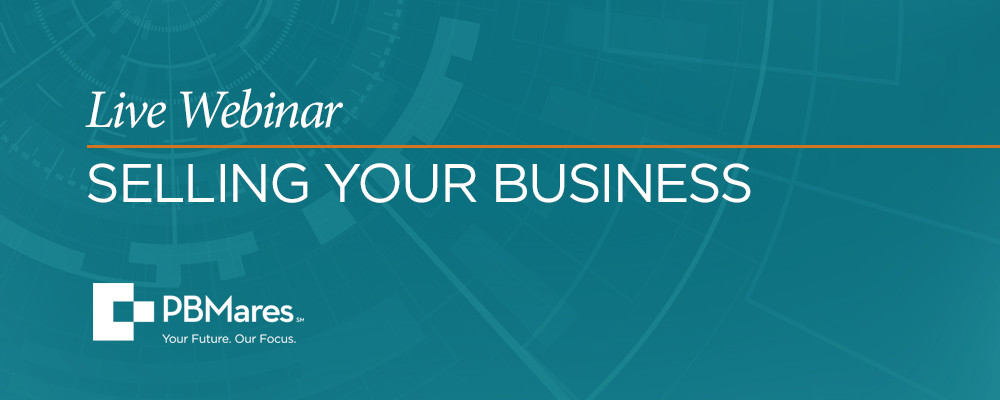 Five Tax-Efficient Ways to Sell Your Business
September 8, 2021
Selling a business can result in a significant— and costly— burden: taxes.  Many times the burden can be minimized with the right education and awareness of the different tax structures that can be leveraged to maximize your return when selling your business. Sean R. O'Connell, CPA/PFS, CGMA, PBMares' partner and Risë Flenner, CPA/PFS, J.D., PBMares' Director of Succession Planning, will present options for creating a smart tax structure for the sale of your business that could ultimately help you save money.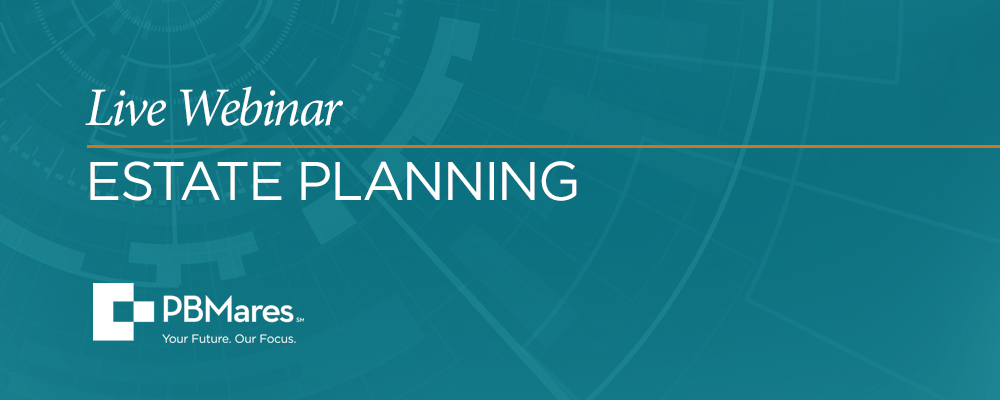 The Family Love Letter
July 7, 2021
We will all leave a legacy, but how we leave our "paper trail" can add either confusion or clarity during a time of grief should you pass away or become incapacitated. The Family Love Letter is an indispensable planning tool that organizes your important documents, financial information, passwords, and other details in order to minimize stress and conflict for your family. The Ethical Will portion gives your loved ones insight and direction about your desires and intentions for generations ahead. In this webinar, wealth advisors Daniel Yoo, CFP®, CEPA® and Michael Maglieri from PBMares' Wealth Management team introduce The Family Love Letter, including how to secure one for your family.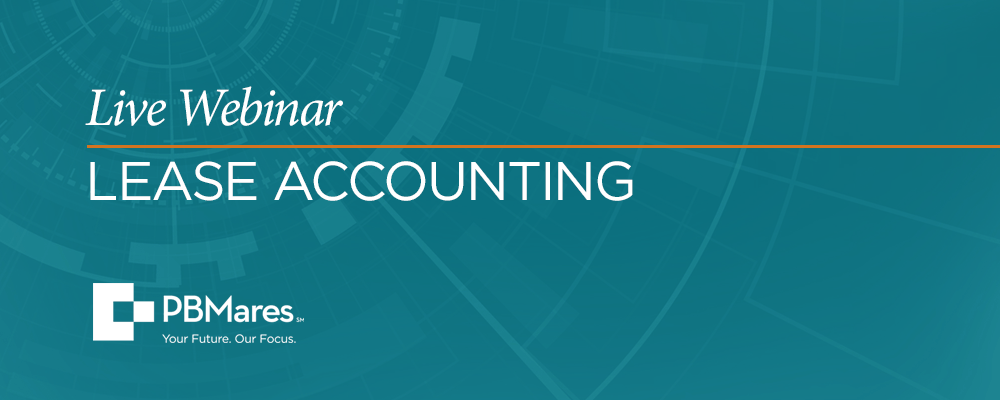 Getting Started with Lease Accounting, ASC 842
August 4, 2021
LeaseCrunch is a cloud-based solution created to help organizations implement the new lease
accounting
standards, including ASC 842 which was issued to replace ASC 840. In this webinar, Jess Vento, Director of Client Success at
LeaseCrunch
, covers what to do before you get started, identifying the entire lease portfolio, analyzing current processes and more.